Kings advance to Stanley Cup with 5-4 victory over Blackhawks in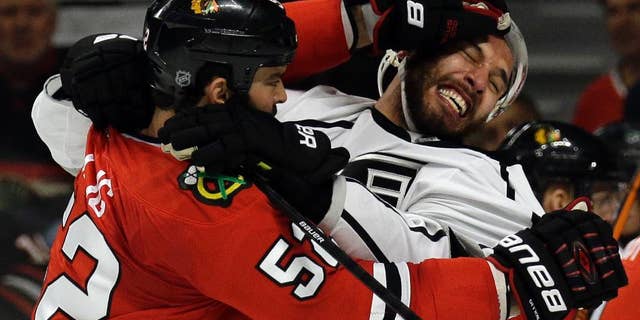 CHICAGO – Alec Martinez scored at 5:47 of overtime, and the Los Angeles Kings beat the Chicago Blackhawks 5-4 in Game 7 of the Western Conference finals Sunday night.
Martinez's shot went off Blackhawks defenseman Nick Leddy and over goalie Corey Crawford, stunning the sellout crowd at the United Center and leading to wild on-ice celebration for Los Angeles. Leddy was disconsolate as the Kings gathered in a big huddle along the boards.
Los Angeles improved to seven for seven in elimination games this postseason and will host the New York Rangers in Game 1 of the Stanley Cup finals on Wednesday night.