Kimbo Slice's son scores 83-second knockout in MMA debut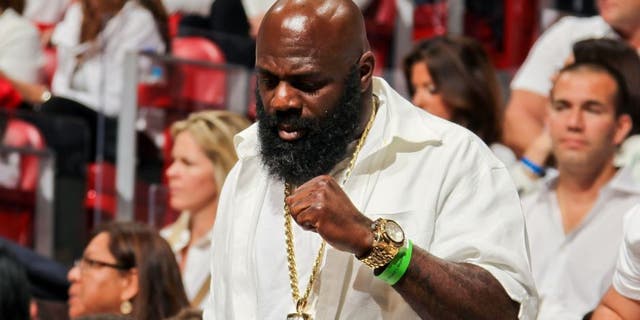 Kevin Ferguson Jr. made his amateur MMA debut a couple weeks ago and it appears "Baby Slice" inherited the heavy hands of his father, former UFC fighter Kimbo Slice.
Slice, whose real name is Kevin Ferguson, made a name for himself as a bareknuckle brawler in Miami but has been practicing MMA since 2007, even scoring a chance with the UFC after a stint on The Ultimate Fighter.
It looks like Slice imparted some of his MMA knowledge on his son, who needed just 83 seconds to pick up his first amateur win (Watch Above).
Only time will tell how "Baby Slice" develops, but he's already off to a good start.