Khabib Nurmagomedov has some harsh words about the use of interim titles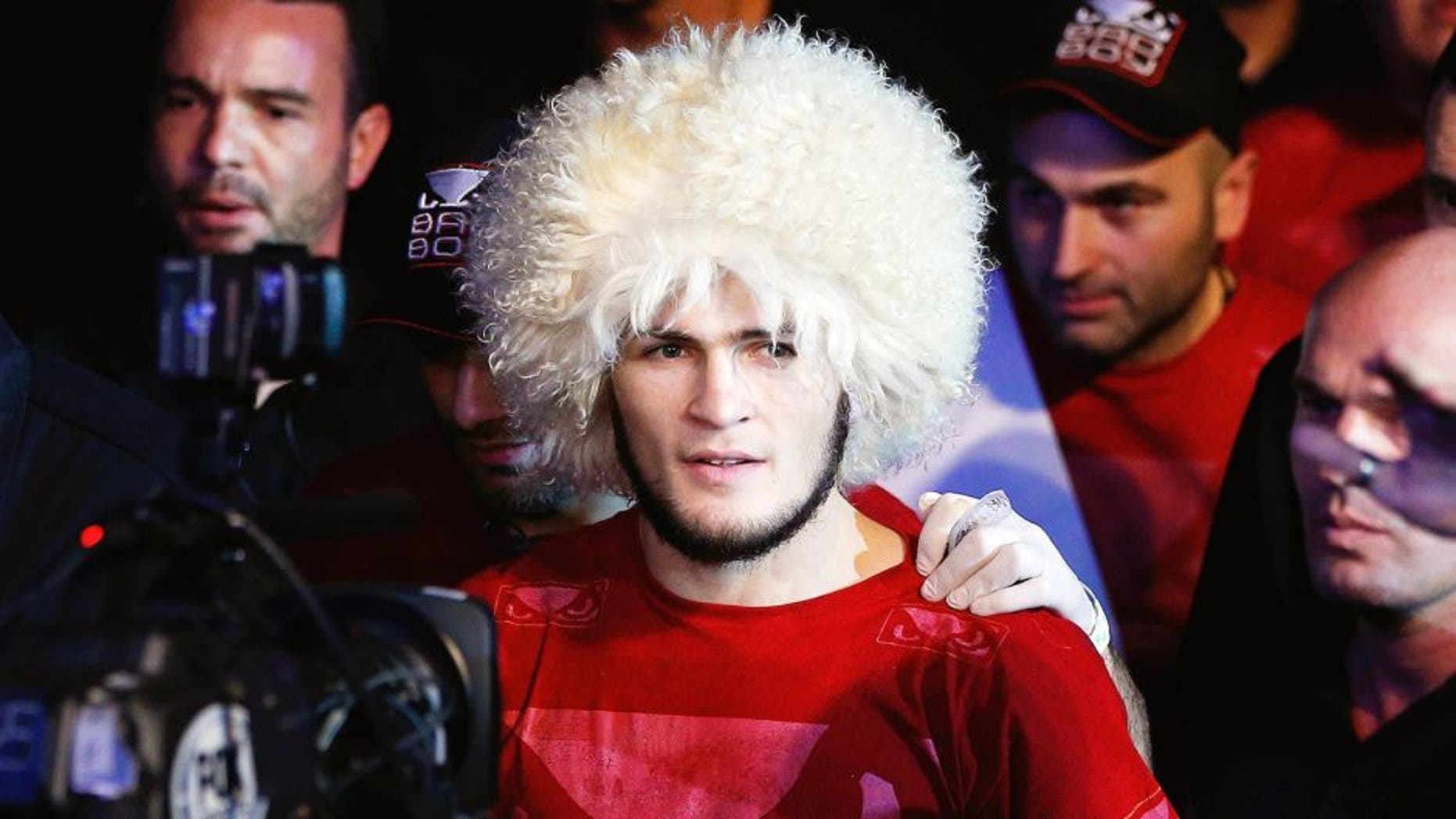 TAMPA, Fla. --
Though Khabib Nurmagomedov is currently focusing most of his attention on his upcoming bout with Darrell Horcher, the UFC's No. 2 lightweight contender did not mince words Thursday when asked about the interim light heavyweight title at stake when Jon Jones and Ovince Saint Preux face off in next Saturday's UFC 197 main event.
"I think it's bull----," Nurmagomedov said after his open workout ahead of Saturday's UFC on FOX Fight Night. "Interim champion, what is this? I don't understand it. For me, it's nothing. I don't know how you can take (a) fake belt when you have a real belt in your way. This is bull----."
Earlier this month, UFC president Dana White announced that the Jones-OSP fight would be for an interim title after current light heavyweight champion Daniel Cormier had to drop out of his scheduled rematch with Jones due to injury.
Jones previously held the light heavyweight title for four years and made eight successful title defenses after winning the belt at UFC 128, including a unanimous decision win over Cormier at UFC 182. However, Jones was stripped of his belt and suspended from UFC after he was arrested for his involvement in a hit-and-run accident last April.
Shortly after Jones' arrest, Cormier won the vacant title in a submission victory over Anthony Johnson at UFC 187. Jones was reinstated by UFC in October, and it's expected that the Jones vs. Saint Preux winner will face Cormier later this year to unify the weight class' championship once again.
And while the idea of naming an interim champion might not sit well by Nurmagomedov, it seems to be less of an issue for fellow light heavyweight Glover Teixeira, who also addressed the topic on Thursday.
"That's the champion, and he's going to be the champion," said Teixeira, who lost to Jones in a unanimous decision at UFC 172 in April 2014 and then beat Saint Preux at UFC Fight Night 73 last August. "I don't know about the interim title or whatever the title is called. It's like martial arts and ... different belt colors. Who knows? I have no comments on that."