Keys to success: Larry Mac breaks down the weekend ahead at Loudon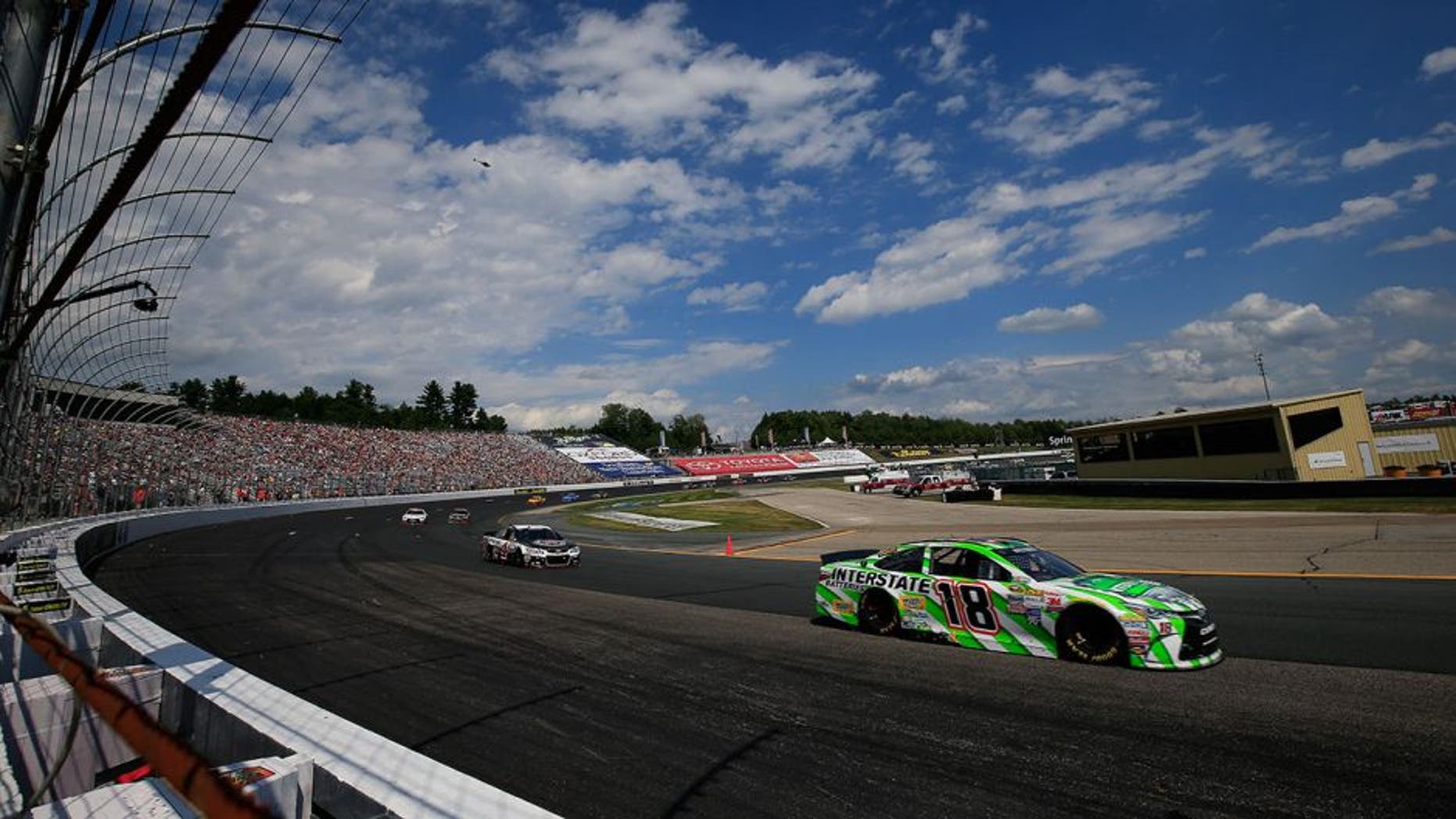 We are back to New Hampshire Motor Speedway for the second time this year and ironically it's also the second race of the 2015 NASCAR Sprint Cup race. We were there roughly two months ago. I find it very interesting that of our 16 Chase drivers this year, 11 of them finished in the top 12 during the July race. In addition to that, 12 of them finished in the top 14.
To my point earlier this week, I think it will be business as usual with the Chase guys up there battling for the win. I find it ironic that even back in July, it was a Joe Gibbs Racing driver, Kyle Busch who won that race. Going there, I again see the 14 others drivers battling those four Gibbs cars for the win.
I know Kevin Harvick said he was going to pound the Joe Gibbs drivers into the ground, well by golly that's what they all are going to have to do if they want a prayer of winning the race, let alone the championship.
The other thing that I think fans tend to forget is that it's a very short race. These drivers don't get a lot of mulligans like we saw some of them get at Chicago, simply because of the length of the race. Pit road speeding penalties, flat tires under green, or spinning out during the race is going to be a lot tougher to overcome this week than last week.
In addition to Loudon being a shorter race, it is also very hard to pass there. You also simply don't get that many opportunities to come to pit road to adjust on your car like you had last Sunday in Chicago. Honestly, unless it turns into a crash-fest up there, you realistically will only get three or four trips to pit road Sunday. So you have to be darn near perfect and have your car dialed in come Sunday if you want a shot of winning at New Hampshire Motor Speedway.