Key Mountaineer running back looks to be on the mend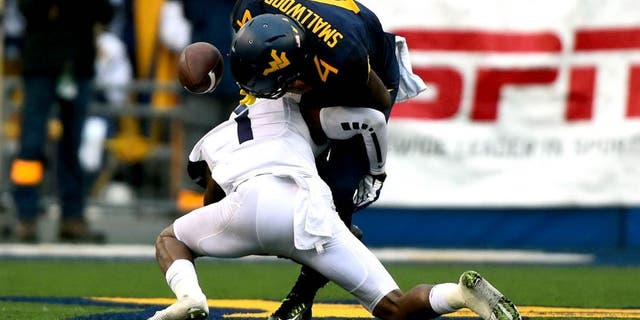 Wendell Smallwood is going to need to have a big game for WVU to knock off TCU. Tommy Gilligan USA Today Sports
If West Virginia is going to have a chance to beat No. 5 TCU on Thursday night, they'll need to control tempo. And in order to control tempo, they'll need to run the ball effectively.
Against the patchwork Horned Frogs defense, it's certainly possible. And Wendell Smallwood, the Mountaineers' best running back, is batting the injury bug. But it looks as though he'll be good to go for Thursday, and that's a big deal for Dana Holgorsen.
Is Smallwood at full strength? One person thinks so.
"I think I'm 100 percent," Smallwood said with a smile. "That is a pretty honest."
"He practiced yesterday for the first time full speed in awhile," running backs coach Ja'Juan Seider said. "So it was good to see him out there, not just running but running routes, catching balls and being utilized all over the field again."
(h/t Blue and Gold Sports)