Kevin Love in Concussion Protocol, could miss Game 3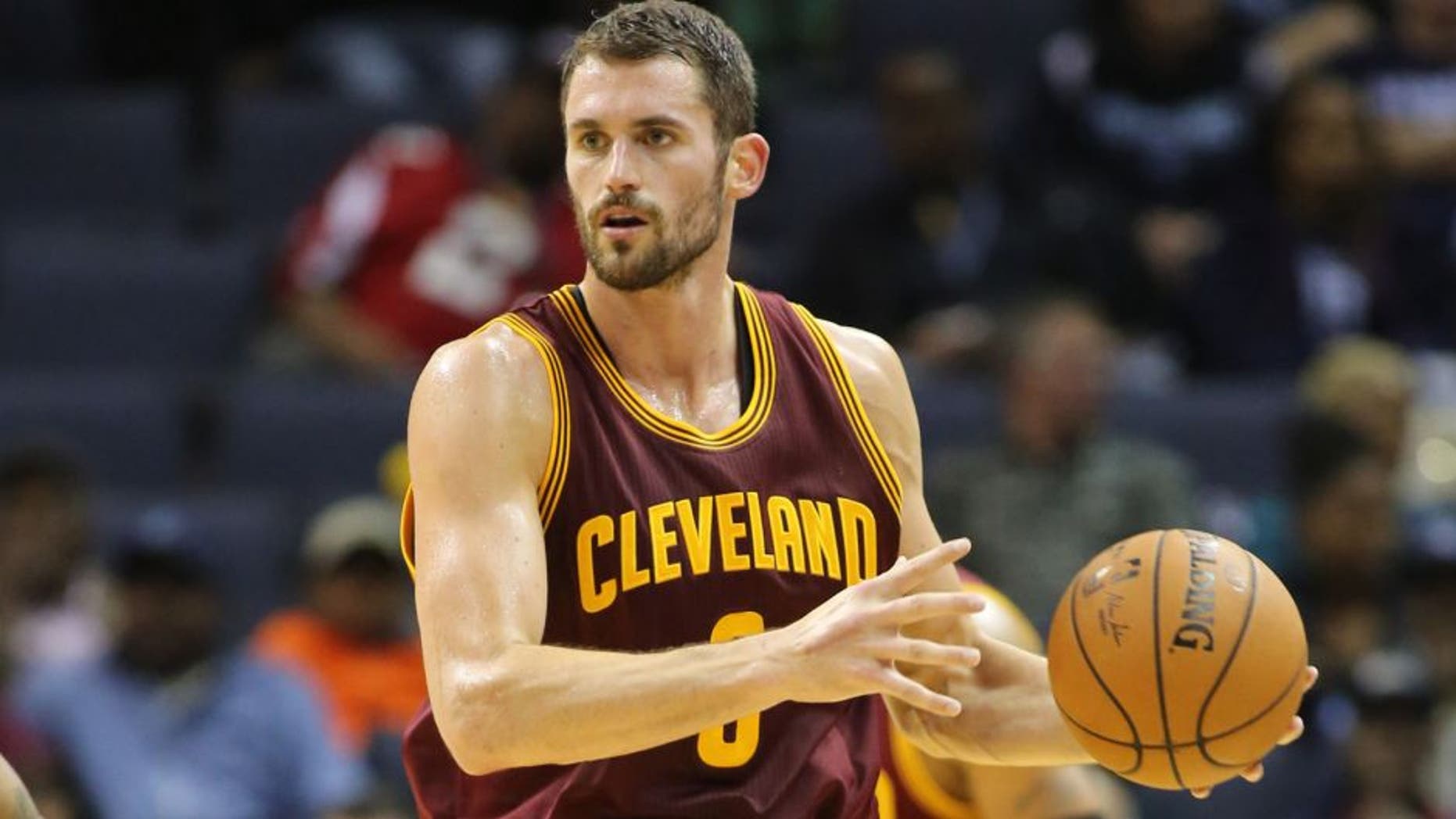 OAKLAND, Calif. – Cleveland Cavaliers forward Kevin Love may be sidelined for at least Game 3 of the NBA finals after he was placed in the NBA Concussion Protocol during the second half of Sunday night's 110-77 loss to the Golden State Warriors.
Being placed in the Concussion Protocol means doctors believe Love has a concussion.
"Love experienced dizziness after returning to play at the start of the second half," a team statement said. The Cavaliers said Love did not exhibit any signs or symptoms of a concussion during the first half or at halftime.
He is officially listed as day-to-day, but Love must be (1) symptom-free at rest, (2) evaluated by a physician and (3) successfully complete the league's return-to-play exertion protocol in order to suit up for the Cavaliers in Game 3 -- or, for that matter, ever again in this series.
The head injury could stem from an elbow to the back of Love's head from Harrison Barnes in the second quarter. Love went down for several minutes before returning following a timeout. When play resumed, he made a baseline 3-pointer for the Cavs' first basket in nearly 5 1/2 minutes.
The Warriors took a 2-0 series lead after Sunday night's blowout and now stand just two wins away from repeating as champions.
Draymond Green had 28 points, seven rebounds and five assists, while MVP Stephen Curry scored 18 points despite foul trouble.
The 33-point win was the Warriors' most lopsided ever in a finals game.
"I'm definitely surprised at the margin of victory tonight," coach Steve Kerr said. "It happens in the NBA, sometimes things get away from you. Sometimes shots go in, sometimes they don't. ... Everything changes when we go to Cleveland, we know that."
Once the Splash Brothers found their shooting touch, Cleveland couldn't keep up. Klay Thompson got hot after halftime to finish with 17 points and five assists as Golden State became the first team to go ahead 2-0 in the finals since the Lakers in 2009 against Orlando.
"What we've done the last few years, everybody, every night has an impact," Curry said. "You don't know where it's going to come from any given night. We've got to keep our focus and our edge and hopefully get two more."
Now, the series shifts to Cleveland, and LeBron James and the Cavs must show up for Game 3 on Wednesday in front of their title-starved fans down 2-0 to the defending champs and possibly without Love.