Kevin Harvick signs long-term contract extension with Stewart-Haas Racing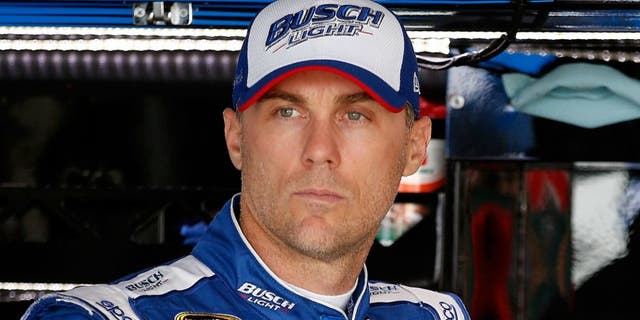 NEWYou can now listen to Fox News articles!
As expected, Kevin Harvick has signed a long-term contract extension to remain at Stewart-Haas Racing when the team switches to Ford Motor Co. next year, SHR announced Thursday.
Harvick has enjoyed tremendous success in his three seasons so far with SHR, winning the 2014 NASCAR Sprint Cup Series championship, finishing second last year and leading the points again this year with one-third of the 2016 season complete.
Since joining SHR, Harvick has won nine of 84 races and posted 42 top fives and 57 top 10s. Those are phenomenal numbers.
"It was a big decision to join Stewart-Haas Racing and it has turned out to be my best decision," said Harvick, in a statement released by the team. "I came to Stewart-Haas Racing to win championships. We have one, but that only made us hungry for more. I'm very happy to have my future secure with a team so dedicated to winning."
Harvick will continue to drive the team's No. 4 entry and remain paired with crew chief Rodney Childers, who signed a multiyear contract extension last June.
"Kevin's results speak for themselves, and in addition to those numbers, he brings a presence to our team that makes everyone want to work harder," said Tony Stewart, co-owner of SHR with Gene Haas, founder of Haas Automation, the largest CNC machine tool builder in North America. "Kevin Harvick has made Stewart-Haas Racing a better team and he will continue to be an integral part of our future."
"When you have talented people who consistently deliver results, you hold on to them," Haas said. "Kevin Harvick is an exceptional talent and we're very proud to have him a part of Stewart-Haas Racing for years to come."