Kevin Harvick discusses controversial finish at Talladega Superspeedway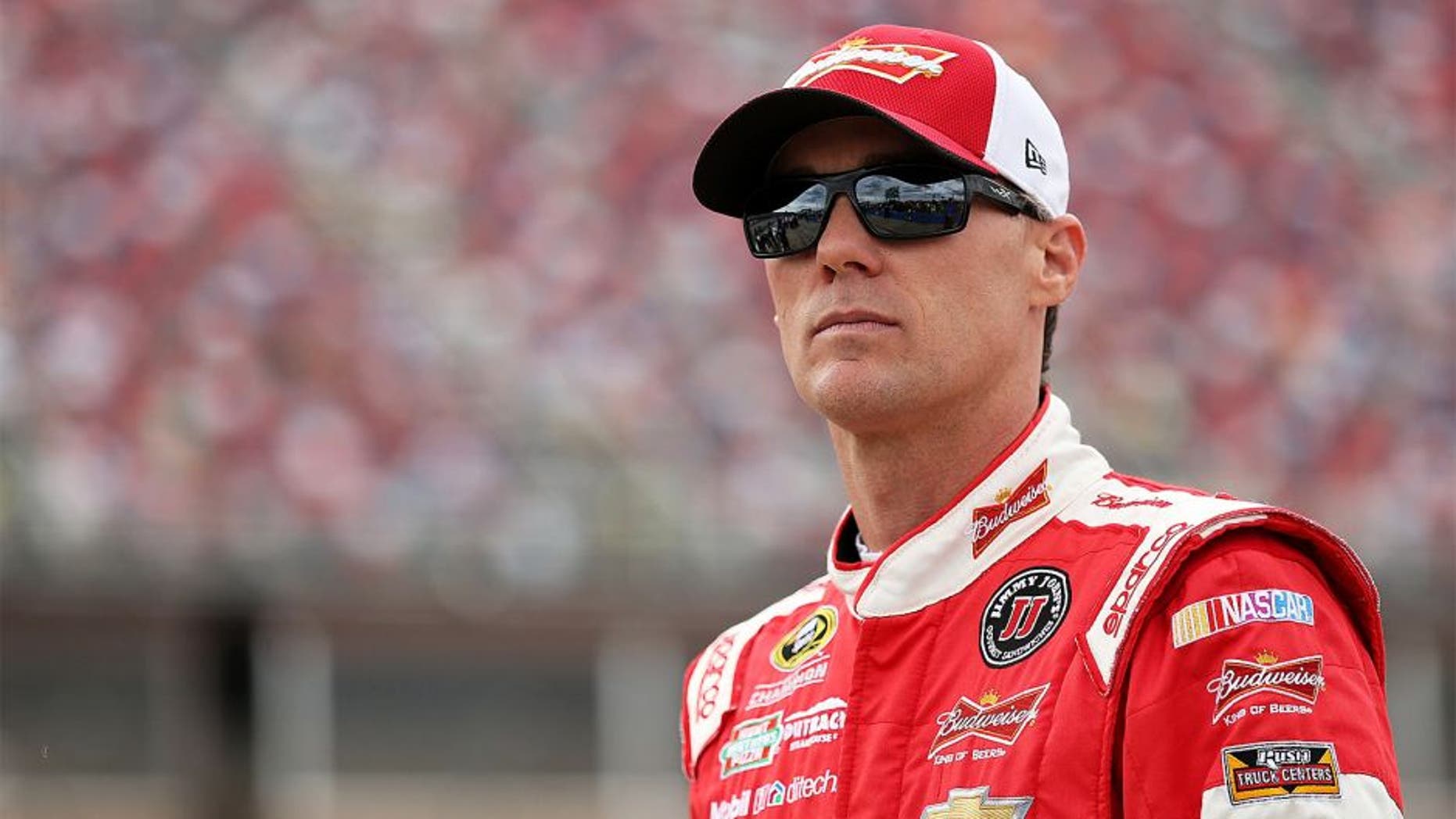 Kevin Harvick on Tuesday defended his actions on the final restart at Talladega Superspeedway on Sunday.
Appearing at the NASCAR Hall of Fame in Charlotte for a press conference to kick off the Eliminator Round of the Chase for the NASCAR Sprint Cup, Harvick defended his actions at Talladega.
"Look, I've thought about this a lot, as you listen to what other people say," Harvick said. "Obviously, we were in a unique position with the caution still out and the way that things all shook out. They can look at 100 different ways, but I can't quit, you know? You can't just roll over and be done with it and say, 'Well, we tried our best.' Because you didn't. I quit once in my life and I'll never quit again."
Harvick's engine was failing in the closing laps of the CampingWorld.com 500 at Talladega. When the field lined up for a green-white-checkered finish, Harvick moved up to the wall and out of the racing line.
But that start was aborted and on the final green-white-checkered finish, Harvick held his place in line on the outside lane. When the race restarted, Trevor Bayne pulled out from behind Harvick and attempted to pass him on the outside, which is legal. Harvick's car went up the banking, hit Bayne and triggered a crash.
NASCAR quickly threw a yellow flag, and Harvick's 15th-place finish was enough to advance him to the Eliminator Round of the Chase, which begins Sunday at Martinsville Speedway. Along with Harvick, seven other drivers are still in the title hunt.
Harvick said he knew why other drivers were angry afterward.
"From their perspective, I can understand their frustration of not being in the Chase or whatever the circumstances might be," Harvick said. "So I'm not going to throw stones, because I don't believe that's probably the right thing to do."
Harvick said the outcome of the race was not his fault.
"Look, I didn't cause the first wreck and I definitely don't believe that I caused the second wreck, either," said Harvick. "It's just one of those situations where I did the best I could on the restarts to get going and I got out of the way. I never even really saw the 6 (Bayne) car until he was by me and doing what he was doing. It's just one of those situations where you can't stop. You have to continue to try to let it play out. It really did play out. Those guys wrecked the first time. Obviously, the situation with the restart was what it was."
And on the last restart, Harvick did what he said he had to do.
"If you are at the cutoff race at Talladega, you have to play the restart out," he said. "You have to try. If it falls on its face, you crash, you still have that little glimmer of hope. That's your season. It's a more cutthroat system, for sure."