Kevin Durant's mother saddened by the reaction to his OKC return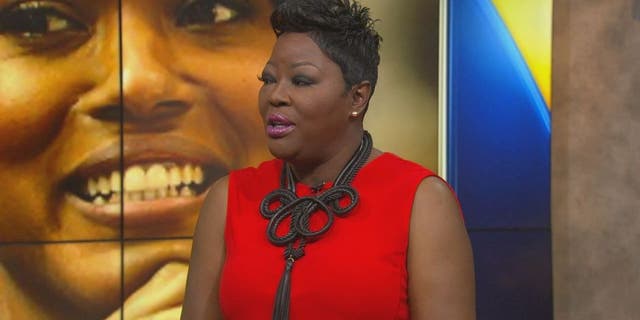 Saturday night was an emotional night for not just Kevin Durant, but, for his mother too. Wanda Durant, whom you might remember as "the real MVP" during Kevin's MVP award acceptance speech in 2014, was in attendance for his return to Oklahoma City.
You could see her support during one of Kevin's seven free throws.
Stepping into what is now enemy territory, you have to imagine Wanda was prepared for the verbal assault that was headed her family's way -- but, per ESPN's Ramona Shelburne, the vitriol went above and beyond:
The most vicious things you could say, they said about my son tonight. It's hurtful. We poured our heart into this place. Not just him. Our family. This is basketball. This is not whether or not you're going to make it into heaven. They called him a snake, a sellout, a b----h, it's just a sad day. I understand that they loved him. I do understand it. But the name calling. The people with the cupcakes on their backs ... It didn't have to be like this.
And more specifically, what she felt personally about the comments directed at her:
This is not the first time I've been back since Kevin left ... This is maybe my fourth or fifth time. Every time that I've been back, people seem like they are afraid to say something nice to me. People will whisper, "There's his mom. Ooooooh!"
There are two schools of thought here: One, the angry Thunder fans and citizens of Oklahoma City who felt betrayed by Durant's free agency decision had the right to express their frustrations. Two, while that may be true, there may be a line that cannot be crossed in regards to the content of the venomous words.
Regardless of which side you're on: it was an emotional night at Chesapeake Energy Arena on Saturday, and Wanda Durant's feelings, despite her favorite player coming out victorious, prove this wasn't just any ordinary regular-season NBA game.