Kevin Durant shares what Barack Obama texted him after the Warriors clinched the title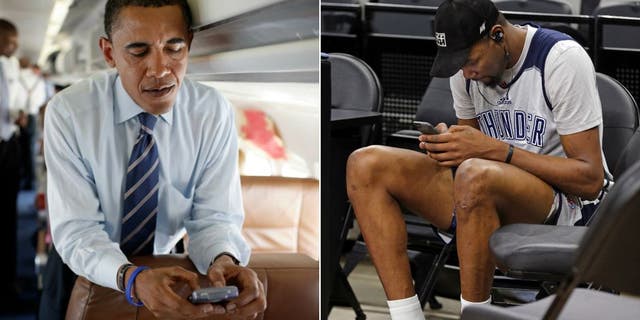 NEWYou can now listen to Fox News articles!
It took Kevin Durant 10 years to reach the NBAs crowning achievement, and the four-time scoring champion got to experience all the unbelievable moments that are a part of winning a championship including getting a text from a former president.
So what did Barack Obama say to the newly minted champion?
Congrats, Durant told Bill Simmons on his podcast. Your defense was really good, which was random and he told me to enjoy it, have some fun, typical stuff. I wasnt expecting that.
But that wasnt even the most surprising text the NBA Finals MVPreceived during all the hoopla. Durant told reporters Wednesday that his former girlfriend from his senior year of high school also reached out to him after the Warriors finished the Cavaliers in Game 5 on Monday.
Durant and his teammates will get the revel in the championship afterglow Thursday, when the Warriors will celebrate their title during a parade in Oakland. It'll be just another unforgettable moment for the perennial All-Star.