Kevin Durant is intrigued by Knicks after Derrick Rose acquisition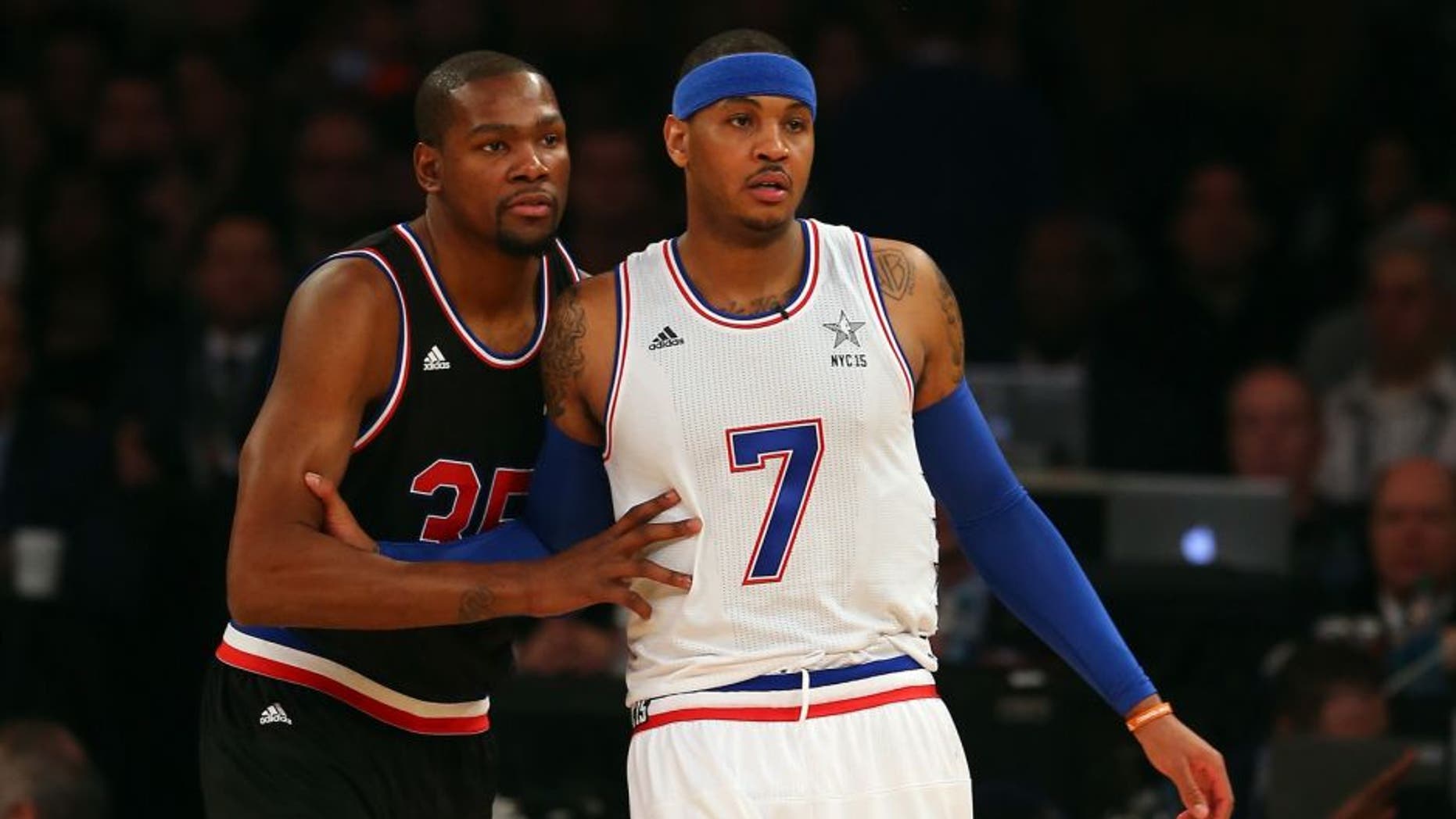 The New York Knicks are considered a long shot to land this summer's prized free agent. But if you ask Kevin Durant, the Big Apple could be a dark horse to sign the perennial All-Star.
Less than a week after the team traded for Derrick Rose, Durant appears to be intrigued by the Knicks' new-look roster.
"Obviously they have a good team now with D-Rose and (Carmelo Anthony) and (Kristaps) Porzingis," Durant said Monday. "So I will talk to my team and we will figure things out."
USA Today reported Sunday that Durant was planning to meet with six teams once free agency begins Friday. According to the report, Durant will sit down with the Thunder, Spurs, Clippers, Celtics, Warriors and Heat.
Knicks star Carmelo Anthony, who is on Team USA with Durant, is already making his pitch to the four-time scoring champ.
?Ž"I'm with KD now; he's right downstairs," Anthony told ESPN. "We've been together. We've been talking. I do consider myself part of the Knicks, so that meeting has already taken place."
Durant has stressed that his free-agency choice will be a "basketball decision," which doesn't bode well for the Knicks, who have missed the playoffs each of the past three years. But could the prospect of ending the Knicks' 43-year title drought be an alluring factor? Phil Jackson and the Knicks better hope so.