Keselowski loses first pit stall, but keeps sense of humor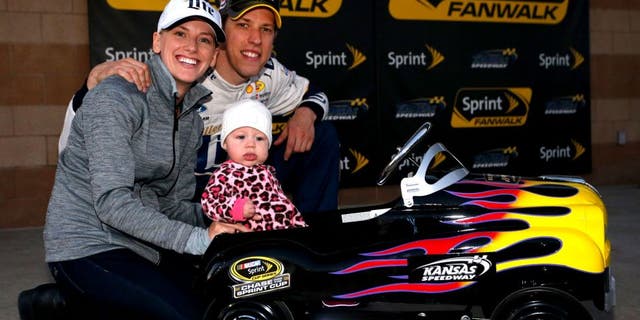 NEWYou can now listen to Fox News articles!
When Brad Keselowski won the pole on Friday for Sunday's Hollywood Casino 400 at Kansas Speedway, all wasn't perfect in the Team Penske driver's world.
That's because Keselowski knew even before taking the pole that he and Tony Stewart would have last dibs on choosing a pit stall for Sunday's race, as a result of penalties that NASCAR levied against both drivers earlier in the week.
So instead of getting first choice on a pit stall -- as the pole winner typically does -- Keselowski, along with Stewart, was forced to choose last.
At least Keselowski, the 2012 Sprint Cup Series champion and one of the 12 drivers in the Chase for the Sprint Cup, was able to put a somewhat comical spin on the frustrating situation.
"I guess it's like getting a nice cheesecake with no toppings," Keselowski said after leading all qualifiers with a lap in excess of 195 miles per hour in qualifying.
"I still like cheesecake. We'll make the most of it."
After getting the last pick (along with Stewart), Keselowski was left with pit stall No. 11 -- a less-than-ideal spot that is sandwiched between the stalls of Dale Earnhardt Jr. and Greg Biffle.
Keselowski, however, wasn't inclined to speculate on how being left with a bad stall would impact his day on Sunday.
"I don't know how it's going to affect (me)," Keselowski said. " ... Until the race is over and you've seen everything play out, it doesn't really matter."
At least Keselowski knows what kind of cheesecake he likes.
"Call me a traditionalist," he said, "but strawberry."