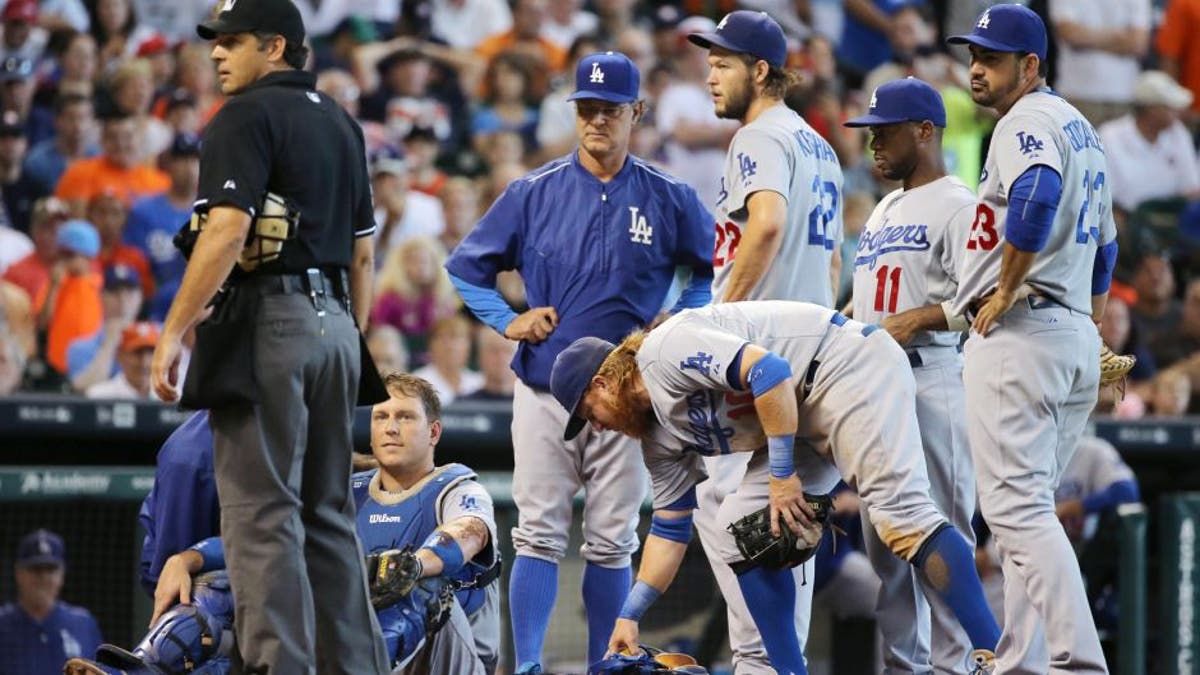 For the second time in a week, the Los Angeles Dodgers' bullpen blew the lead in a game started by ace Clayton Kershaw, marking the team's season-high fifth-consecutive loss.
As the ace himself reflected on the Dodgers' recent spiral, he beckoned the team to embody a sense of urgency.
"I hope we're panicking a little bit," he said. "I think panic's a good thing, to a certain extent."
During their recent winless five-game road stretch, the Dodgers have scored a total of nine runs, three of which were scored in a three-game sweep at Houston against the Astros, during which the Blue Crew was no-hit by Mike Fiers.
"There needs to be a sense of urgency, maybe that's better to say than panic," Kershaw said. "I feel like we have to start playing like that. Not to say we haven't, but it's definitely time to start thinking that way."
The Dodgers picked an inopportune stretch to embark on a season-high losing streak. After Sunday's loss, the team's lead over the rival San Francisco Giants in the National League West decreased to a mere 1 ½ games.
"The pennant race is on," catcher A.J. Ellis said. "This is the time of year you've got to step up."
(h/t Los Angeles Times)