Kenya's Olympic status in jeopardy after drug-fighting agency ruled inadequate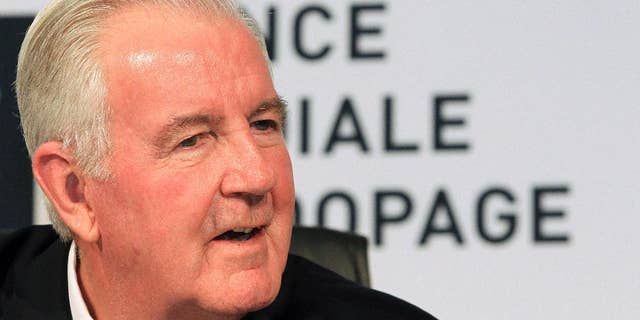 NEWYou can now listen to Fox News articles!
World Anti-Doping Agency officials declared Kenya's drug-fighting agency out of compliance Thursday, a move that places the track powerhouse's participation in this summer's Olympics in jeopardy.
The move comes less than a month after the country's president signed legislation that criminalizes doping. The law was expected to put Kenya's new anti-doping agency in the clear.
But Rene Bouchard, the chair of WADA's compliance review committee, said the new law does not meet all the requirements WADA asked for and recommended that WADA's foundation board declare the anti-doping agency out of compliance. When WADA president Craig Reedie asked the board to approve the recommendation, nobody dissented.
WADA made a similar ruling with Russia's anti-doping agency in November. Just as it does on Russia's track team, the sport's governing body, the IAAF, has final say on whether Kenya remains eligible for international competition, including the Olympics.
Joseph de Pencier, the CEO of the Institute of National Anti-Doping Agencies, called the suspension of Kenya's agency "a promising move" by WADA.
"Kenya is a country that continues to perform at a very high level without a seemingly competent (anti-doping) national program," he said.
Kenya has been expanding its dominance in long-distance running to the extent that it tied Jamaica for the most gold medals at last year's world championships, with seven.
"A consequence of noncompliance has to mean you can't compete internationally," de Pencier said. "That's what will get action."
But corralling Kenya's doping issue is a problem that extends beyond its borders. Since the London Games, 40 Kenyans have tested positive for doping -- most of whom have tested positive outside the country.