Kentucky's fake FG works against Fla.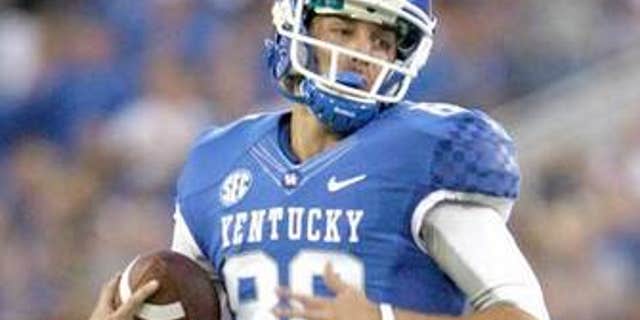 NEWYou can now listen to Fox News articles!
When you've lost to a team 26 straight times, why not go with a bit of prestidigitation?
Because Kentucky would need some sleight of hand and magic to beat Florida. And it sure helps when your kicker can hoof it like he's a running back.
The Wildcats pulled it off at the end of the first drive on Saturday night, converting a fake field goal for a touchdown when Joe Mansour took the over-the-head pitch and scampered away from the No. 20 Gators for a 25-yard TD, tying the game at 7-7 at that point.