Kentucky gets trio of rude awakenings thanks to fire alarm in Alabama hotel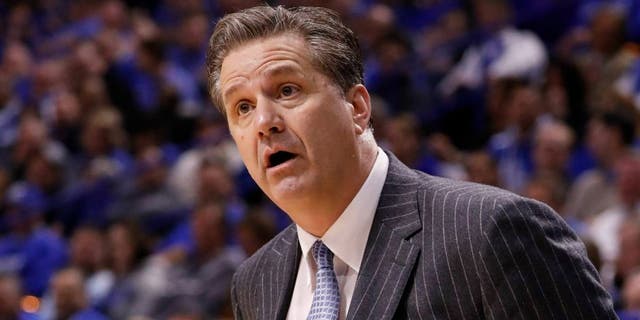 Losers of three of their past five games, not a lot has gone right for Kentucky Wildcats in the past couple weeks. And even on the road, prior to a seemingly winnable game against Alabama on Saturday, the poor Wildcats couldn't catch a break.
The fire alarm at the team's hotel in Tuscaloosa was pulled three separate times early Saturday morning, prior to the Alabama game. The Atlanta Journal Constitution's Kyle Tucker added some details.
While the incidents were undoubtedly annoying, the Wildcats apparently rolled with the punches. By the second one, they didn't even evacuate the hotel. By the third, they were already on the way to the arena for Saturday's noon CT tip-off in Tuscaloosa.
Thankfully for the Wildcats, they should be facing an equally tired Alabama team on Saturday. The last time the Crimson Tide played, they won a four-overtime thriller against South Carolina.