Kenseth, JJ caught breaks at Kansas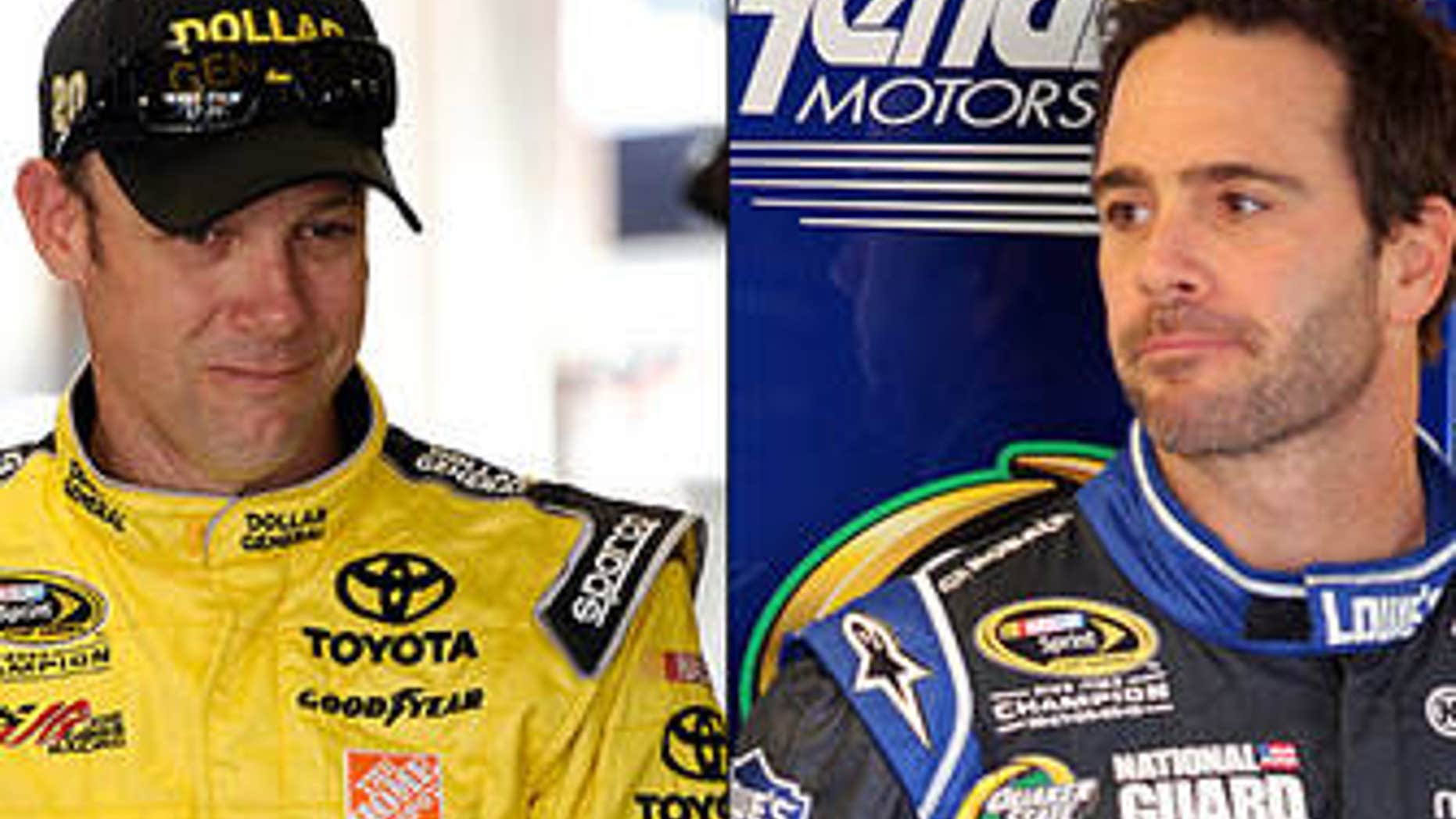 NASCAR Sprint Cup Chase points leader Matt Kenseth finished 11th on Sunday at Kansas. He also led 21 laps and got those bonus points. Jimmie Johnson finished sixth. He led six laps, so he, too, got the bonus points. That narrowed the gap between him and Matt to only three points.
I know Jimmie is probably not happy with a sixth-place finish because for the majority of the day on Sunday, he had better than a sixth-place car. To know, however, that you basically lost an engine with a lap and a half to go, got a top-10 finish and closed the gap on the points leader, that No. 48 bunch has to feel they dodged a very large bullet.
Had Jimmie's engine let go any earlier than it did, we might all be talking about Jimmie finishing back there where Kyle Busch did on his horrible Kansas weekend.
As I mentioned, Matt led some of the race, but he really had a tough time on restarts. The reality is both he and Jimmie seemed to have issues there. A pit road speeding penalty is very uncharacteristic of Matt. Fortunately, it happened early enough in the race that he was able to recover from it to a certain degree.
Knowing how strong they are on the mile-and-a-half tracks plus knowing he won the first two races on the new Kansas surface, I would wager that Matt has mixed feelings about his 11th-place finish.
Unlike a lot of others last Sunday, Matt has to consider himself fortunate. He left Kansas with not only his car in one piece, but also still holds the points lead as we head to Charlotte.
So the bottom line for both Jimmie and Matt: Kansas was probably nowhere near as good a finish as they had hoped for, but both have to realize they dodged a pretty big bullet last week.