Kenseth eyes rebound after 'Dega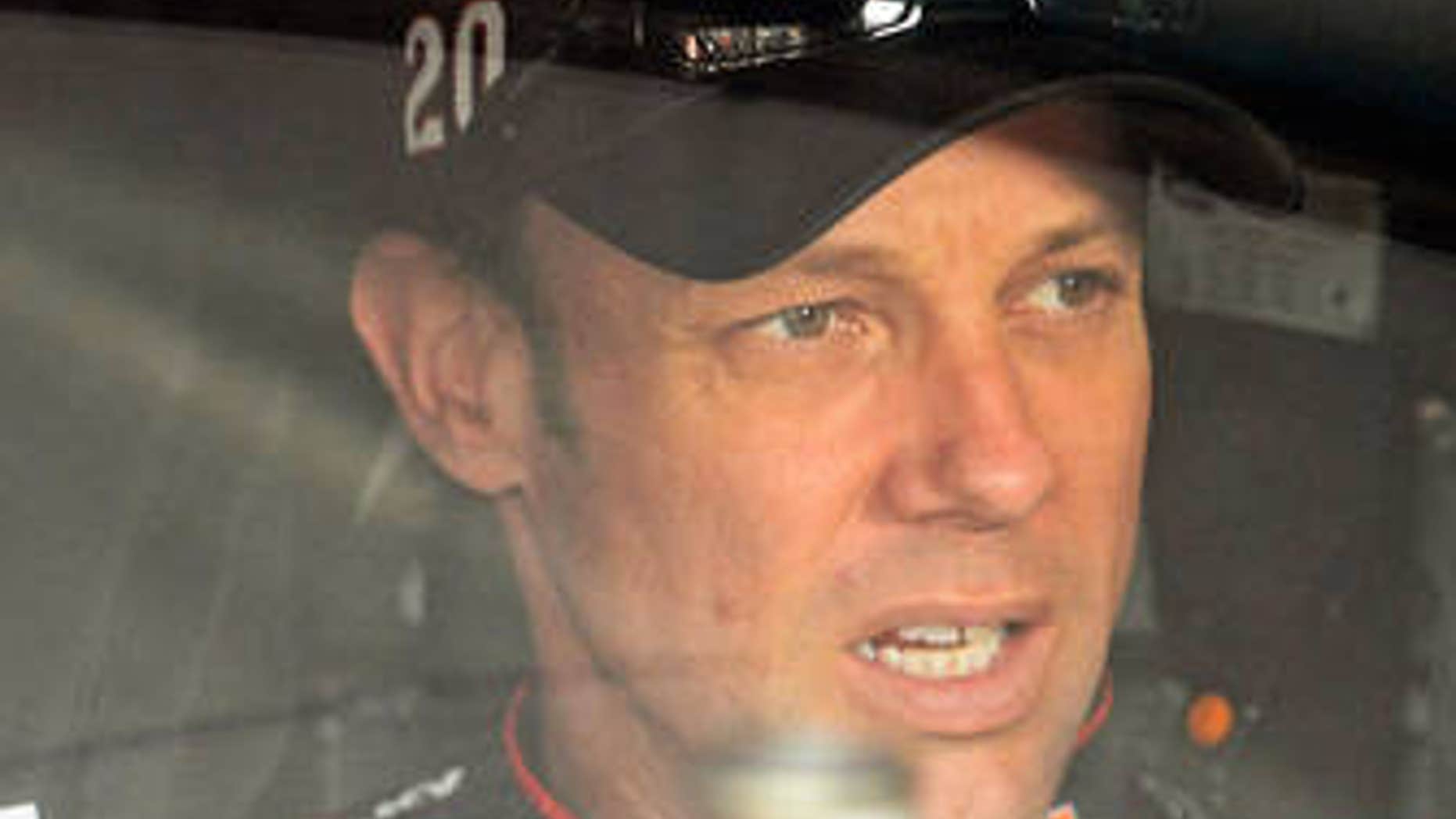 The Talladega "shuffle" bit Matt Kenseth on Sunday.
Kenseth entered last weekend with a four-point advantage in the Chase standings. After he was mired in traffic and finished 20th, he traded places with new leader Jimmie Johnson.
Certainly, it's not the position Kenseth wanted to be in entering Martinsville Speedway this weekend.
All week long the pundits have given the advantage to Johnson. And why not, since Johnson leads all current drivers with eight wins and an average of 5.3 on the half-mile paper-clip shaped track?
Kenseth's average finish at Martinsville is 10 spots behind Johnson. In his last two starts, however, he's finished 14th while Johnson has added two grandfather clocks to his trophy room.
No wonder Kenseth was frustrated on the cool-down lap at Talladega. He led 32 laps early in the Camping World RV Sales 500 -- but that was early on and before he lost the handling on the No. 20 Toyota. Kenseth battled back to the top 10 with 20 laps remaining, but couldn't find enough dancing partners to commit to a second line.
"Frickin' disaster," Kenseth told crew chief Jason Ratcliff on the radio following the race. "I'm sorry."
"That's all right man, it's not your fault," Ratcliff replied. "We're at the mercy of everybody else here. ... Everybody did all they could do."
Ratcliff did his best to assuage his driver.
"We got here by racing," Ratcliff said. "That's what we said we were going to do."
And that's what the Joe Gibbs Racing team will have to do on Sunday.
Although the Sprint Cup tour moves from the longest track (2.66-mile) on the circuit to the shortest, Kenseth had a better chance of surviving at Talladega than he will at Martinsville. The spring Martinsville romp had nearly twice as many cautions for accidents (nine) than both Talladega races combined.
But Kenseth has improved his qualifying effort considerably at the track. While his average career Martinsville starting position is 21.2, in the last four races Kenseth has lowered that average to 9.2. In 27 Martinsville starts, Kenseth has just three top-five finishes -- most recently in spring 2012, when he finished fourth.
If Kenseth has a secret weapon in his arsenal, it would be his teammate Denny Hamlin.
Among current drivers, Hamlin's four wins and 8.2 average finish at Martinsville rank third. The bad news? Johnson and his Hendrick Motorsports teammate Jeff Gordon are first and second.
PLANNING AHEAD
NASCAR met with team principals and drivers on Thursday to discuss a variety of topics:
* New qualifying procedures. Remember when qualifying used to be part of the show? First round on Friday. A second round with eliminations on Saturday. Now the sanctioning body is attempting to make qualifying sexy again. After introducing time trials at Sonoma and Watkins Glen this year, a random draw with drivers qualifying in pods (number to be determined) will set the field.
* Preseason neurocognitive baseline testing will be mandatory for all national series drivers as NASCAR establishes a "comprehensive concussion and management program." Before the season starts, drivers will be required to undergo an ImPACT (Immediate Post-Concussion Assessment and Cognitive Testing) test.
* A follow-up test to develop the 2014 rules package for Sprint Cup is scheduled to be held at Charlotte Motor Speedway on Dec. 9. Some of the proposed changes include a 90 horsepower reduction to engines, no side skirts, a nine-inch spoiler and squared-off splitter. NASCAR has a meeting scheduled for each manufacturer's main engine builders on Tuesday to discuss the best way to lower horsepower.
* While Corey LaJoie was reprimanded by NASCAR this week for politically incorrect comments on Twitter, the next offender might not get off with just sensitivity training. Competitors were warned that tweeting racial slurs could result in expulsion.
SOCIALIZING
Following the NASCAR meeting on Thursday, Turner Scott Motorsports crew chief Trent Owens tweeted:
I think we should just do Heat Races. I am glad to see @NASCAR mixing up some of the formats though, especially at speedways. Great move!
-- Trent Owens (@wtrentowens) October 24, 2013
NUMBERS GAME
129 -- Points earned by Jimmie Johnson over the last three races at Martinsville Speedway. Clint Bowyer (117) and Brad Keselowski (113) rank second and third.
7.2 -- Average qualifying effort of Jeff Gordon -- the best on the Sprint Cup tour at Martinsville.
47 / 43 -- In 47 career starts on the half-mile speedway, Mark Martin has been running at the finish in 43 races.
SAY WHAT?
Although more than half of Dale Earnhardt Jr.'s starts at Martinsville Speedway have resulted in top 10 finishes, he still is looking for his breakthrough win.
"We've been to Martinsville a lot with some really good cars and had some good opportunities to win some races down there [but] I just haven't been able to make it happen," Earnhardt said.
"We've come so close a couple of times and have had some really impressive cars. I would love to win a clock. I love the race track. I love that whole atmosphere. I love short-track racing. I love the location. I love the style of the event -- kind of a nod to a simpler time in a little different era for the sport. I really love racing there. Fortunately, I have fun going around that race track and racing there."
The original article can be found at FOXSports.com: Kenseth eyes rebound after 'Dega.