Kenneth Faried '100 percent believes' Nuggets can make playoffs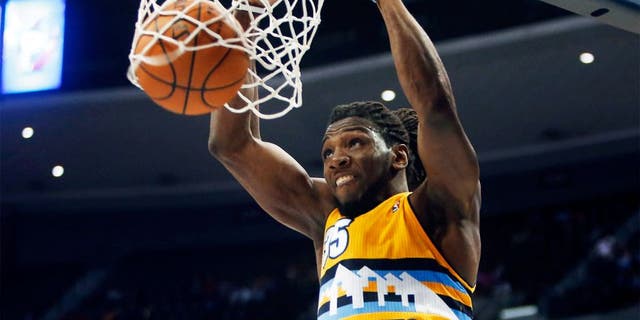 Can Denver Nuggets forward Kenneth Faried lead his team back to the postseason?
The Nuggets went to the postseason in each of Faried's first two years in the league, and he sounds confident the Nuggets can get back there once again.
Denver has missed the playoffs in each of the last two seasons amid injuries and roster turnover, but the 6-foot-8 power forward told Rappler.com that he's not focusing on the past:
"Either you focus on the here and now and move forward, or you dwell on the past and get lost. And for us, we got to focus on the here and now, and move forward. And I 100% believe we can make the playoffs."
(h/t Rappler.com)