Kendrys Morales could make perfect sense for Yankees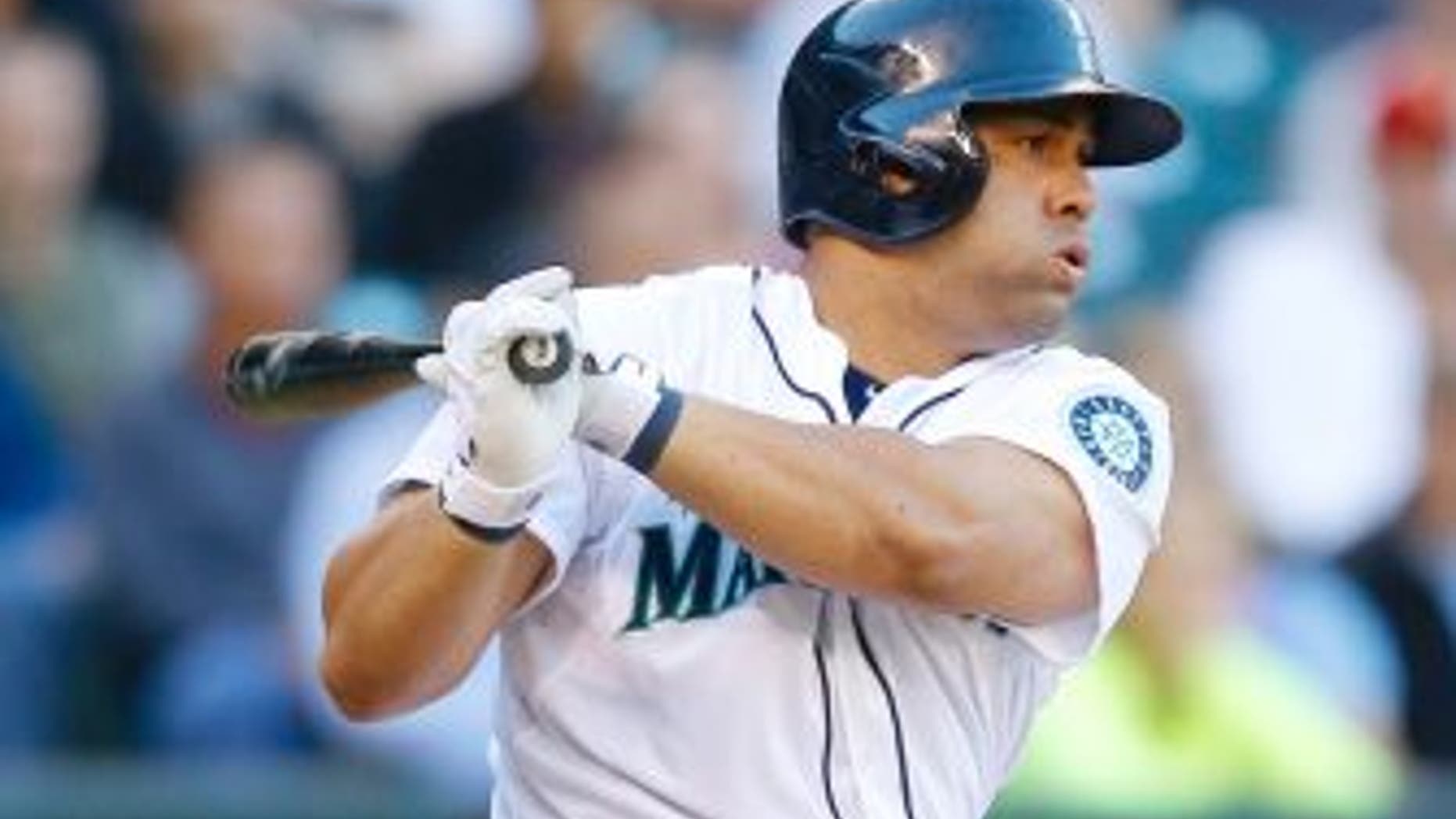 Why not Kendrys Morales for the Yankees?
First baseman Mark Teixeira has missed the past three games due to inflammation in his surgically repaired right wrist. The Yankees lack a legitimate backup first baseman, and catcher Brian McCann made his first professional start at the position Wednesday night.
Morales, who turns 31 on June 20, remains a free agent. In one week, once the first day of baseball's amateur draft is complete, a team can sign him without losing a high pick. The Yankees are among the teams with potential interest, according to major-league sources.
In addition to Teixeira, the Yankees are also concerned about right fielder Carlos Beltran, who is trying to avoid surgery to remove bone spurs in his right elbow. Morales, like Teixeira and Beltran, is a switch-hitter.
Teixeira, who is scheduled to visit his surgeon for a checkup on Thursday, has said that he expected soreness after surgery on his wrist last year.
Beltran has received two cortisone shots in his elbow, and is in the process of determining whether he can swing without pain. On Thursday, Beltran took 25 swings from each side of the plate and didn't experience any discomfort. He will repeat this workout on Friday.
The Mariners, who reportedly offered Morales a three-year, $30 million contract before he hit the open market, then made him a one-year, $14.1 million qualifying offer in free agency, are signaling to clubs that they lack the payroll flexibility to add him now, sources say.
The Brewers, another team that could pursue Morales, rank 13th out of the 15 National League clubs in OPS from first base. But like many clubs – particularly those in the NL - they remain concerned that Morales would not be adequate defensively at first.
Morales, though, would be a defensive upgrade over McCann or Kelly Johnson, both of whom have filled in at first during Teixeira's absence. In addition, the Yankees would not need Morales to play defense every day, presuming that Teixeira was healthy; they also could use him as a designated hitter.
To this point, Alfonso Soriano has been the Yankees' primary DH. But if Beltran misses significant time, Soriano would be needed more in the outfield, along with Ichiro Suzuki.
The Red Sox, one of the Yankees' rivals in the evenly matched and surprisingly mediocre AL East, re-signed free-agent shortstop Stephen Drew last week for about $10.2 million – the pro-rated portion of the $14.1 million qualifying offer.
If the Yankees signed Morales before the draft – something they would do only if they feared competition once he became an unrestricted free agent - they would forfeit the 55th overall pick.