Kendrick's hamstring still not fully healed, return date uncertain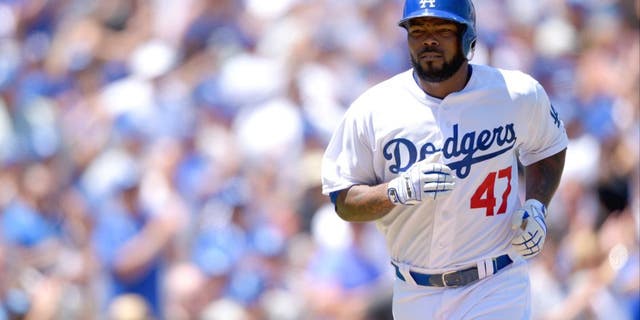 The Los Angeles Dodgers originally hoped that Howie Kendrick would be in the midst of a minor-league rehab assignment by now, but it appears as though his strained left hamstring is still bothering him.
Manager Don Mattingly told reporters that while Kendrick is able to run straight without a hitch, the same isn't yet true of when he runs curves as he would while rounding bases.
"He can run straight ahead at 100 percent, but he feels a little something when he runs curves," Mattingly said. "It seems like he's coming along. Just not quite there yet."
The second baseman, who has been out of the Dodgers' lineup since Aug. 9, is now not expected to return to the team until late next week at the earliest.
Prior to his hamstring injury, Kendrick was a key cog in the Dodgers' offense, hitting .296/.341/.418 with nine home runs and 49 RBI in 105 games this season.
To their relief, the Dodgers have had solid backups at the position in his absence in prospect Jose Peraza, utility man Kiké Hernandez, Justin Turner, and newly acquired veteran Chase Utley.