Kendall Wright eager to put injury-filled season behind him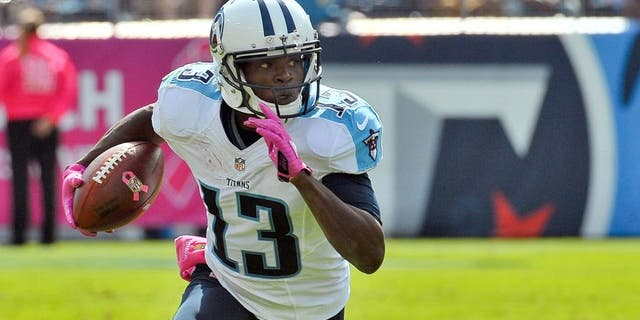 Injuries limited Tennessee Titans wide receiver Kendall Wright to 10 games in 2015, but as the team heads into the offseason, the four-year veteran remains convinced he can be a major contributor to the Titans' offense next season and beyond.
Wright began the year by catching four passes for 101 yards and touchdown in Tennessee's season-opening win over the Tampa Bay Buccaneers. He followed that up with seven receptions for 95 yards and another touchdown in a loss to the Indianapolis Colts two weeks later.
But after the strong start, Wright tailed off considerably. His best performance the rest of the season came in the team's Oct. 25 loss to the Atlanta Falcons where he caught four passes for 46 yards. Along the way, Wright missed six games with rib and knee injures, including three of the last four.
Via Tennessee's official website:
As he looks ahead to next season, Wright said when healthy, he's confident he can put up big numbers playing with quarterback Marcus Mariota.
Wright finished the season with 36 receptions for 408 yards and three touchdowns. He had his best year in 2013, when he caught 94 passes for 1,079 yards and two scores.