Ken Griffey Jr. weighs in on Barry Bonds' chances getting into Hall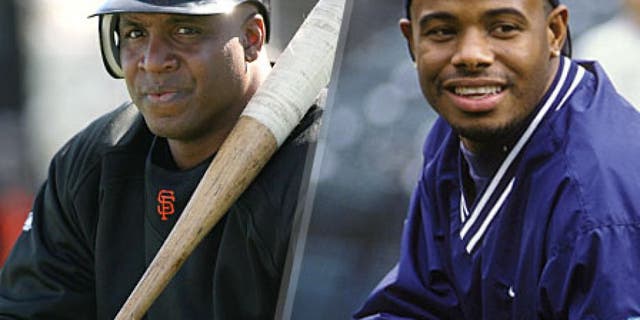 Ken Griffey Jr. cruised into the Hall of Fame on his first chance, earning the highest percentage in Baseball Hall of Fame history. Though his selection was a slam dunk, Barry Bonds has been unsuccessful because of what many believe was his alleged use of performance enhancing drugs.
Griffey, who served as the honorary starter at Sunday's Daytona 500, was asked if he thought Bonds belonged in Cooperstown.
"Yeah. I think that overall, when you look what people have done, yeah," Griffey, who was never suspected of using PEDs, told reporters. "It's not my vote, so I can't vote for him. But if you look at what he's done, those numbers speak for themselves."
Bonds, who is the Miami Marlins hitting coach, retired as the all-time leader in homers (762), walks (2,858) and intentional walks (688). But despite his standing among the all-time greats, Bonds has not been elected his first four times on the ballot.