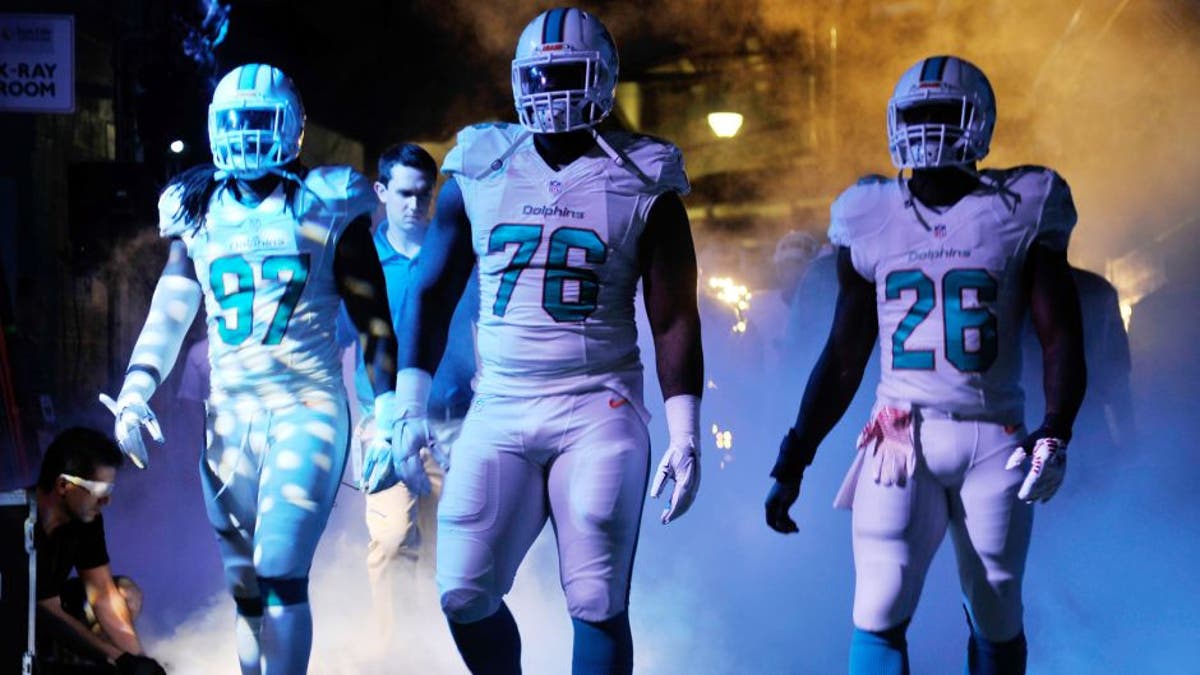 The Miami Dolphins' secondary and defensive line are strengths on the defensive side of the ball, but the linebacker group could use some help. Dannell Ellerbe is no longer with the Dolphins and has left a hole at middle linebacker for a handful of players to fill.
One player who hopes to fill that void is Kelvin Sheppard -- a fifth-year linebacker out of LSU. His career got off to a strong start with the Buffalo Bills, playing in all 32 games his first two seasons. Sheppard then saw his numbers drop off with the Indianapolis Colts in 2013.
Last season, Sheppard started just one game for the Dolphins, but he's looking to change that this season. His goal is to win the starting job at middle linebacker.
"This is where I expect myself to be, of course," Sheppard said, via ESPN. "It's where I think a lot of my teammates expect me to be. And I'm just here, honestly, wherever my role may fit in. I'm just here to have a real impact on this team."
Koa Misi is expected to move to outside linebacker, a more natural position for him. The duo of Misi and Sheppard will be key in solidifying the Dolphins' linebacker group in 2015. It's still a work in progress, according to head coach Joe Philbin.
"We're looking to find the exact right combination," Philbin said. "Who works best with one another? Who communicates best with one another? Who has the most production when they're out there? Obviously, playing linebacker, the running game it's about getting off blocks and making tackles."
(h/t ESPN.com)