Kelly says he understands frustration expressed in a social media posting on player's account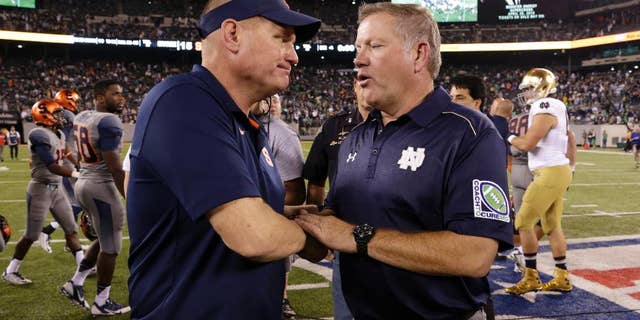 SOUTH BEND, Ind. – Notre Dame coach Brian Kelly says he understands the frustration expressed on a social media account belonging to cornerback KeiVarae Russell about being held out of practices and games, adding he hopes to get Russell "back soon."
Kelly was talking about a posting on Russell's Instagram account Wednesday, since deleted, about being held out of practice since mid-August "becoming ridiculous." The posting says Russell had his hearing before the honesty committee and he had been able to refute "near every suspicion they had."
Kelly believes the hearings will be done by Friday. Kelly says he doesn't have any firsthand knowledge of when the players will learn their fates, but says he expects it to be next week. University rules give students a week to appeal those decisions.