Keith Hernandez speeds from work to his Long Island home and police don't blink an eye, he says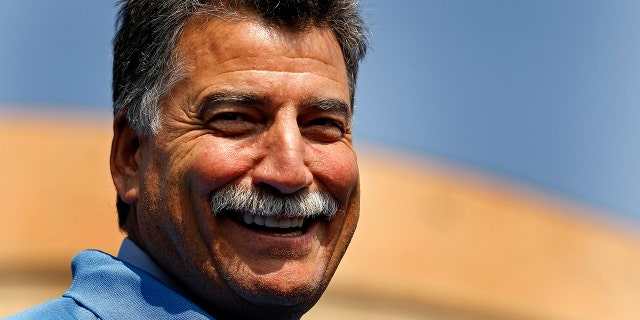 NEWYou can now listen to Fox News articles!
It appears New York Mets legend Keith Hernandez is still beloved across the state -- especially by police officers patrolling the highways.
The former first baseman and current Mets broadcaster detailed Friday how much he is allowed to get away with after telling a local radio station he's essentially permitted to speed home after work.
"To be quite honest with you, the Suffolk County police who patrol the Long Island LIE, they know my car and I've been known to go 80 all the way home, which means I get home in an hour and 10 minutes," Hernandez said on WFAN's "Boomer and Gio."
The drive from Citi Field in Queens to Hernandez's home in Sag Harbor, Long Island is about 90 miles and should take about two hours to drive, the New York Daily News noted.
But, of course, he's Keith Hernandez.
The five-time all-star was acquired by the Mets in the summer of 1983 from the St. Louis Cardinals. He batted a lifetime .296 with a .384 on-base percentage, 160 home runs and 1,071 RBI.
The WFAN hosts tried to stop Hernandez from putting his foot too far in his mouth, but it's unclear if Long Island cops will be quite so nice to Hernandez next time now that his secret's out.