Keelan Harvick's cute reaction to Bowyer's Supercross faceplant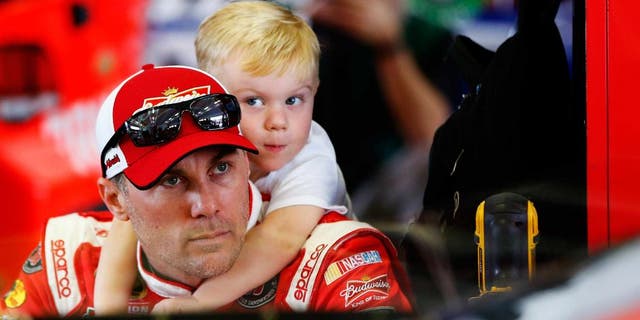 Keelan Harvick, the 3-year-old son of Kevin and DeLana Harvick, never fails to fill his mother's Twitter feed with quotes that are either downright comical, a testament to his intelligent, inquisitive nature, or both.
On Saturday, the focus of Keelan's queries was Clint Bowyer.
First, it was Bowyer's appearance in the FS1 broadcast booth for Saturday's XFINITY Series race at Atlanta Motor Speedway. Understandably, Keelan was a little puzzled to see Bowyer (a current Sprint Cup Series driver) doing what Jeff Gordon (a now-retired Cup driver) does on Sundays for FOX Sports.

Later, Keelan was trying to figure out what prompted Bowyer's dramatic, face-first collision into a padded wall at Saturday night's Supercross race across town.
Need honesty, sincerity and a good laugh? You can always count on Keelan.