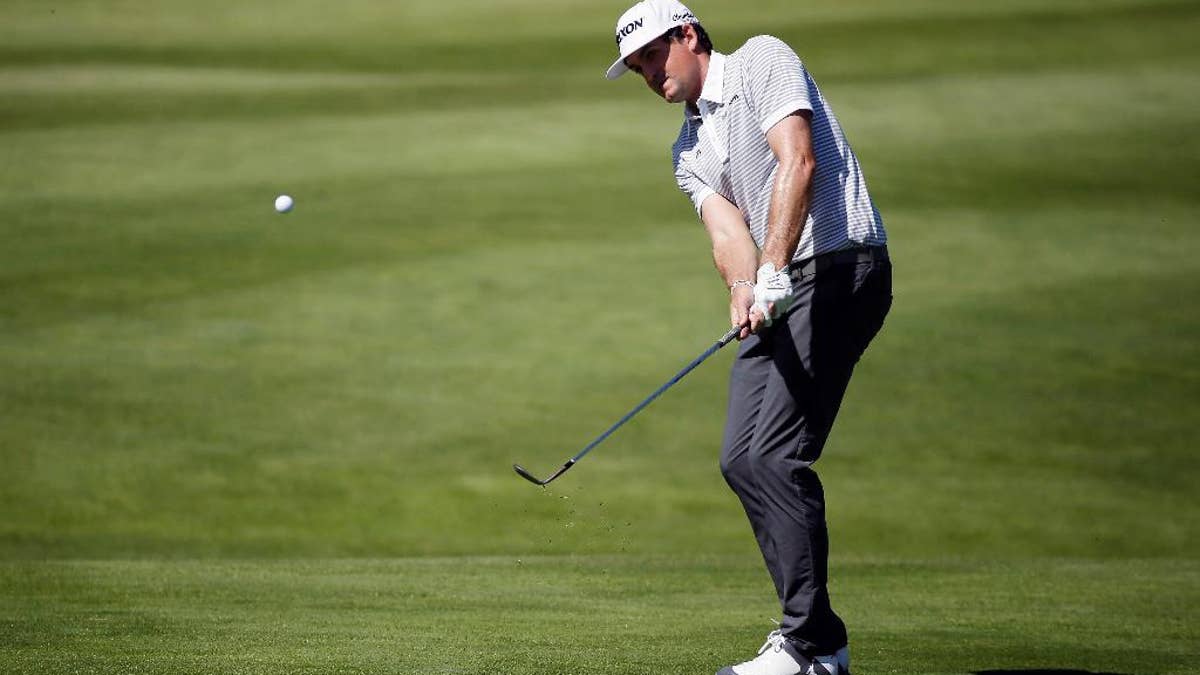 SAN FRANCISCO – Keegan Bradley and Miguel Angel Jimenez got into a nose-to-nose argument Friday in the Match Play Championship on the final hole of a meaningless match.
Both had already been eliminated from their group. But this looked anything but a meaningless match.
Jimenez disputed a drop Bradley received.
Bradley became especially upset when the Spaniard barked at his caddie, who tried to intervene. Jimenez won the match, and while they talked on the 18th, the way Bradley stormed off made it clear nothing was settled.
Bradley said it was no big deal and everything was fine. But he said he had to stick up for his caddie and that Jimenez was "over the top" in an accusatory manner.