Kathy Berman, wife of ESPN broadcaster Chris Berman, dies in car accident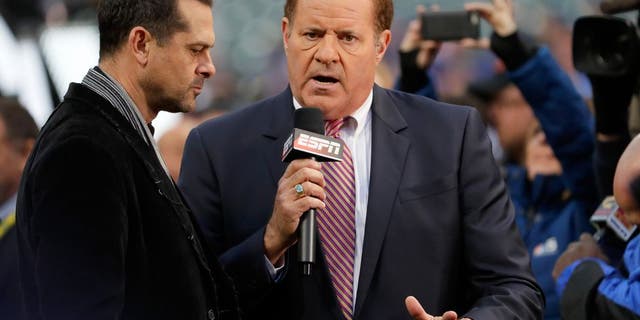 Kathy Berman, the wife of ESPN broadcaster Chris Berman, died after being involved in a car accident on Tuesday afternoon, ESPN confirmed in a statement.
"This is a devastating tragedy and difficult to comprehend," said ESPN president John Skipper. "Chris is beloved by all his ESPN colleagues and for good reason: He has a huge heart and has given so much to so many over the years. We know how much his family means to him and all we can do at a moment like this is give him the love and support he will surely need at this hour. Our thoughts and prayers are with Chris, Meredith, Doug and the entire family."
AConnecticut State Police summary obtained by USA TODAY Sports stated that Berman, 69, was driving a Mercedes on Tuesday just after 2 p.m. when it was hit from behind by a Ford Escape. The Mercedes then went down an embankment and overturned into a body of water. The Escape was driven by 89-year-old Edward Bertulis, who also died as a result of his injuries from the crash.