Kanye pops question in Giants' park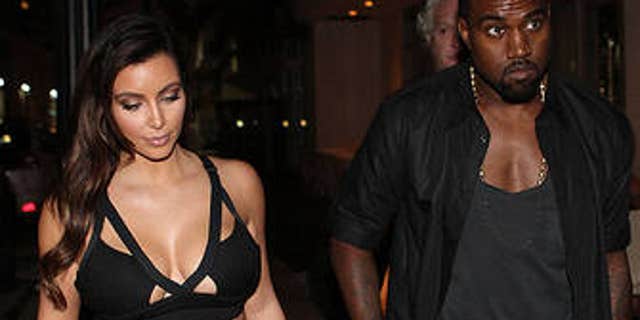 AT&T Park in San Francisco has seen its fair share of memories in its 13-plus years of existence. But three World Series, two championships, an All-Star Game and Barry Bonds smashing both the single-season and career home run records* all just took a backseat on Monday night.
Not even the greatest feats in baseball history can compare to Kimye.
On Monday night, reports surfaced that America's favorite mega-couple (for better or worse, get it?) is now engaged . And they made it official as only the wealthiest and most famous of couples can. According to E! Online, Kanye rented out the entire stadium and popped the question "in front of friends and family."
And Kim said yes.
So the couple that oozes Hollywood making it official in San Francisco? Looks like the Dodgers-Giants rivalry just took a turn for the better!
Of course, seeing them at a sporting arena is nothing new. Ever seen a courtside shot at a Lakers game?
Hell, Kim was even married to a pro basketball player once (albeit briefly). Remember Kris Humphries?
Hopefully this news can also help Khloe's reportedly troubled celeb-athlete marriage
But this does at least answer one of America's greatest sports mysteries. When it comes to Dodgers or Giants, little North West is apparently all about the brown and orange.
Just look at how the folks at Dodger Stadium treat her daddy .
And things didn't go much better with a famous former Laker , either.
*--If you need to ask what this means, please read this .
The original article can be found at FOXSports.com: Kanye pops question in Giants' park.