Kansas football coach Les Miles has eaten grass on the sideline before, daughter 'Smacker' says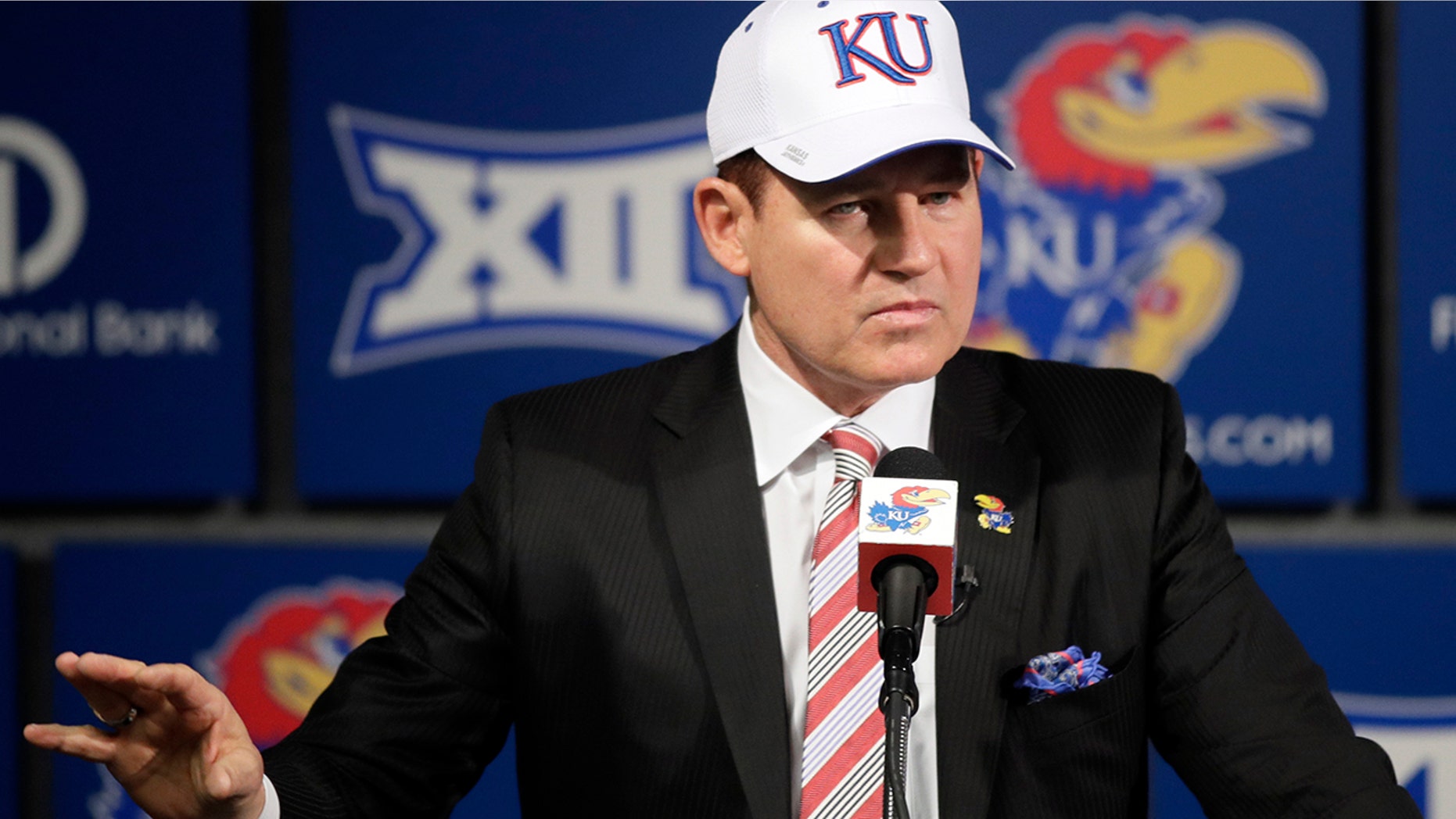 Newly-hired University of Kansas football coach Les Miles does have a tendency to snack on grass during practices and games, his daughter, "Smacker," revealed Sunday.
Kathryn "Smacker" Miles, a former University of Texas swimmer, confirmed the rumors about her father's strange habit in an interview with the Kansas City Star. She made the revelation after her father was introduced officially as the Jayhawks' 40th football coach.
"He first did it on the sideline during a game (in 2010 while he was the coach at Louisiana State University). He didn't expect it to be caught on camera," she told the newspaper. "Then they asked him about it in the press conference after the game. He just played it off. It stuck with him. He is a big green juice health nut. The idea he actually didn't mind tasting grass was shocking at first, but now I'm like, 'Oh, of course.'"
Les Miles was hired as the new head coach of Kansas after spending 12 years at LSU. He led the Tigers to a national championship in 2007 and was runner-up in 2011. He was fired from LSU after a 2-2 start in 2016.
"When I first came to Kansas, I looked around and said, 'Man, it's beautiful. It's green. It's a spectacular place.' I said, 'Why aren't they more successful?' I promise you, I carried that thought with me as we went," Miles said at his introductory press conference.
He signed a five-year contract with Kansas, which will pay him more than $2.7 million annually with retention bonuses of $775,000 due in November 2020 and $500,000 in November 2022, according to the Associated Press.
Kansas is 3-8 this season and 1-7 in Big 12 play. The school hasn't had a winning season since going 12-1 in 2007 with Mark Mangino.
The Associated Press contributed to this report.