Kansas coach Bill Self could achieve milestone win No. 500 on Monday night at Iowa State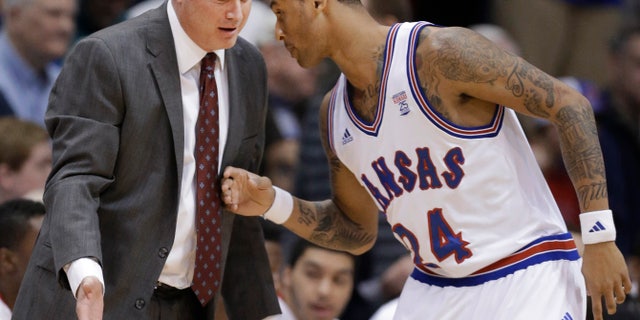 LAWRENCE, Kan. – Kansas coach Bill Self can reach career win No. 500 on Monday night at Iowa State.
He'll be the first to tell you that the milestone is secondary to everything else the game represents.
The ninth-ranked Jayhawks are 23-4 overall and 11-3 in the Big 12, tied for first place with rival Kansas State. So a win over the Cyclones would ensure they're no worse than neck-and-neck with the Wildcats with three games left in the regular season.
Kansas has won the past eight regular-season conference championships.
Still, Self's players say they have a vested interest in seeing their coach win his 500th game. Center Jeff Withey says "he's done a lot for us, so if we can get that win for him, that means a lot to us and him."