Kansas City Royals' Christian Colon reveals baby's gender in the cutest way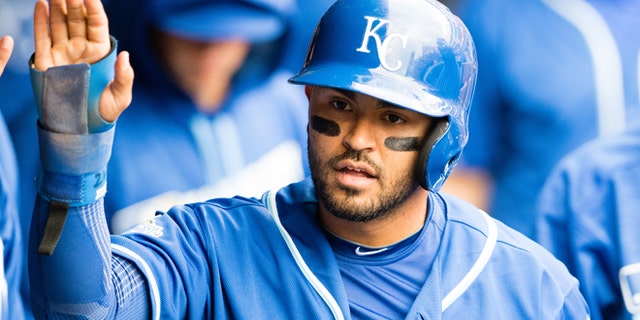 NEWYou can now listen to Fox News articles!
Kansas City Royals shortstop Christian Colon is having a little girl.
The Puerto Rican player revealed the gender of his first child by taking a page out of Freddie Freeman's book and blasting a baseball into a cloud of pink smoke.
Mia Rose, I can't wait to hold you in my arms! Daddy's little princess!!! pic.twitter.com/AEoagvh3yW
Ahead of the Royals' game against the Atlanta Braves on Sunday, Colon and his wife Kayla shared the big news to family, friends and a few of his teammates. It was also a surprise for the soon-to-be parents.
Colon told MLB.com's Scott Chasen that the only person who knew the baby's gender before Sunday's big reveal was his sister-in-law.
"It was pretty cool," Colon said. "The anticipation was pretty cool."
For the big reveal – which was a day after Colon celebrated his 29th birthday – Kayla tossed the baseball to Colon, who swung for the fences and then pink smoke puffed out.
Their daughter will be named Mia Rose.
Like us on Facebook
Follow us on Twitter & Instagram