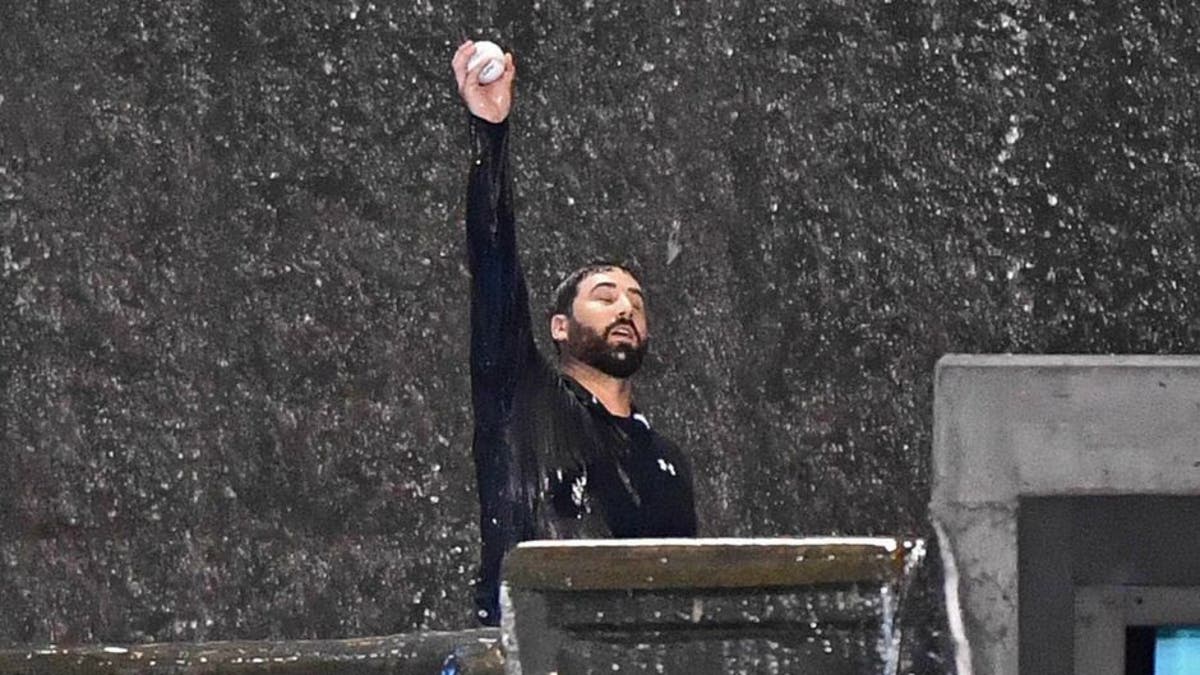 Brandon Moss absolutely annihilated a baseball in the Royals 3-2 win over the Orioles on Friday night, sending it more than 450 feet away and into the fountains at Kauffman Stadium. But the ball wasnt the only thing that ended up in the water.
An overzealous fan ignored the signs warning people to stay out of the fountains there are electrical wires in the water and jumped in to retrieve a souvenir.
As you might have guessed, that proved to be a bad and expensive decision, according to The Kansas City Star:
Toby Cook, the Royals vice president of publicity, said in an email message that the man was arrested and taken into custody by the Kansas City Police Department on trespassing charges.
Remember, the only splashing at Kauffman Stadium should come courtesy of Salvador Perez.
That's Moss getting the customary postgame shower from Perez after a Royals' win.