Kansas City Chiefs trade up, take QB Patrick Mahomes at No. 10 in NFL Draft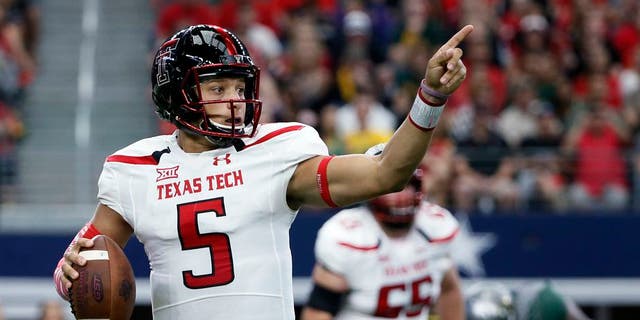 NEWYou can now listen to Fox News articles!
TheKansas City Chiefs traded upto take Texas Tech quarterback Patrick Mahomes II at No. 10 in NFL Draft on Thursday night.
The Buffalo Bills received the 27th pick, a third-rounder (No. 91)and a 2018 first-rounder.
More to come.