Kansas City Chiefs GM says Justin Houston didn't re-injure himself in playoffs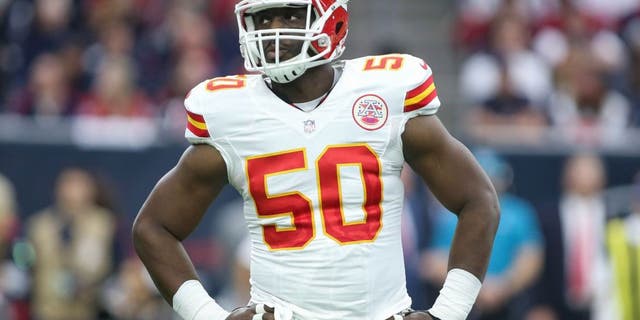 While the Kansas City Chiefs contemplate the possibility star linebacker Justin Houston could miss the 2016 season, the team isn't looking back and wondering "what if?".
General manager John Dorsey insists the team was very careful about Houston's return from a hyperextended left knee suffered in November when they activated him for the playoffs.
Speaking on a conference call to reporters, Dorsey said ""No, he did not reinjure it (in the playoffs). The training staff, they all had a plan together to kind of work through this thing. There was a timeline estimate and he slowly began to get out there and practice, and you could see that everything was ... I mean, it was good, it was stable, it functioned."
Houston even went to famed orthopedic surgeon James Andrews for a second opinion and Dorsey says he was also given the all-clear there. Then in February, Houston returned to Dr. Andrews who found that his ACL was attached but "not functioning properly." Dr. Andrews then performed ACL surgery that is expected to sideline Houston anywhere from 6-12 months.
But Dorsey says there was no sign of the injury in playoff win over the Houston Texans that Justin Houston returned for.
From the Kansas City Star: