Kaminsky headlines an experienced, versatile Wisconsin team primed for another deep run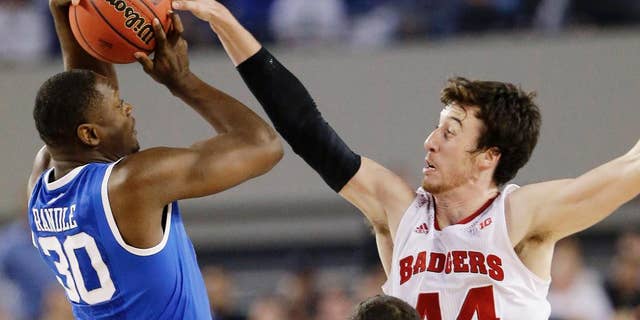 MADISON, Wis. – The Wisconsin Badgers are stocked again to repeat a run deep into March.
Coach Bo Ryan's squad is coming off a 30-8 season and one-point loss in the Final Four to Kentucky.
Most of the players are back, including 7-foot center Frank Kaminsky. He emerged from relative obscurity last season to become one of the best big men in the country with his ability to shoot 3s and block shots.
The three other returning starters are forward Sam Dekker and savvy senior guards Traevon Jackson and Josh Gasser.
Sharpshooting guard Ben Brust must be replaced, and substituting his 3-point marksmanship and ability to rebound from the backcourt will be two of Wisconsin's biggest tasks.