Kalil: Notion of Cam Newton quitting on fumble is 'absolute garbage'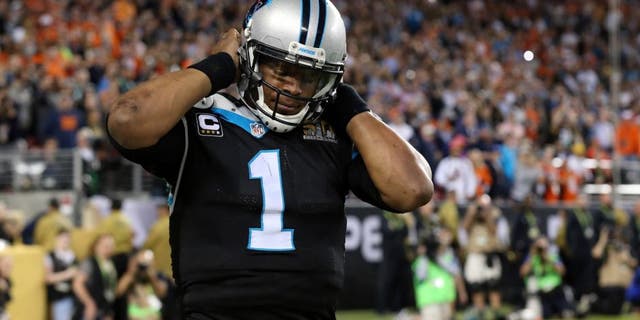 It's the job of Carolina Panthers center Ryan Kalil to protect his quarterback, Cam Newton, whether the attackers are pass-rushers or members of the media. He's now fending off the latter, after failing to keep the former at bay in a 24-10 loss at Super Bowl 50.
Newton appeared to let up on a fourth-quarter fumble which led to a Broncos touchdown that ultimately put the game out of Carolina's reach. The league MVP's late-game effort has been called into question as a result of the play, and Kalil is having none of that.
Via Joseph Person of the Charlotte Observer:
Newton did not play well in his first career Super Bowl appearance. He completed 44 percent of his pass attempts for 265 yards and did not throw or rush for a single touchdown. He was intercepted once, sacked six times and lost two fumbles.
Although his statistical output was not up to par, Newton's teammates have not blamed him for the team's shortcomings with the Lombardi Trophy on the line.