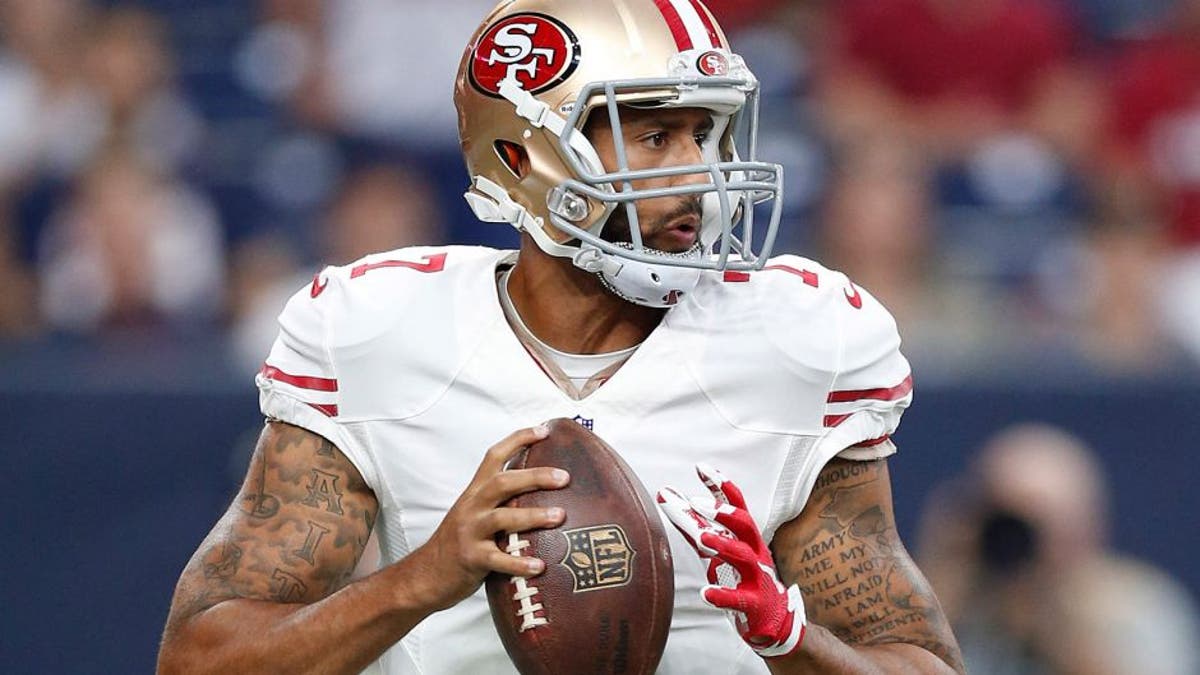 Colin Kaepernick will certainly rely on his top targets - Torrey Smith and Anquan Boldin - but after those two, the picture is a little bit murkier.
Jerome Simpson's suspension opens the door for the No. 3 wide receiver role, at least for the first six games of the season.
Quinton Patton, Bruce Ellington and undrafted rookie DeAndrew White are all vying for the job. Patton and White both have a rapport with Kaepernick, while White has turned heads in training camp.
Despite the uncertainty surrounnding who will fit that role, Kaepernick believes there's enough talent on the roster to fill the void.
"We've had a lot of reps with guys other than Torrey, Jerome and Anquan," Kaepernick said, via CSN Bay Area. "So moving forward, it's not something we're shying away from or uncomfortable with. We have people who have proven to us that they can go out and be good football players for us."
(h/t CSN Bay Area)