K-State's Snyder has throat cancer, says treatment going well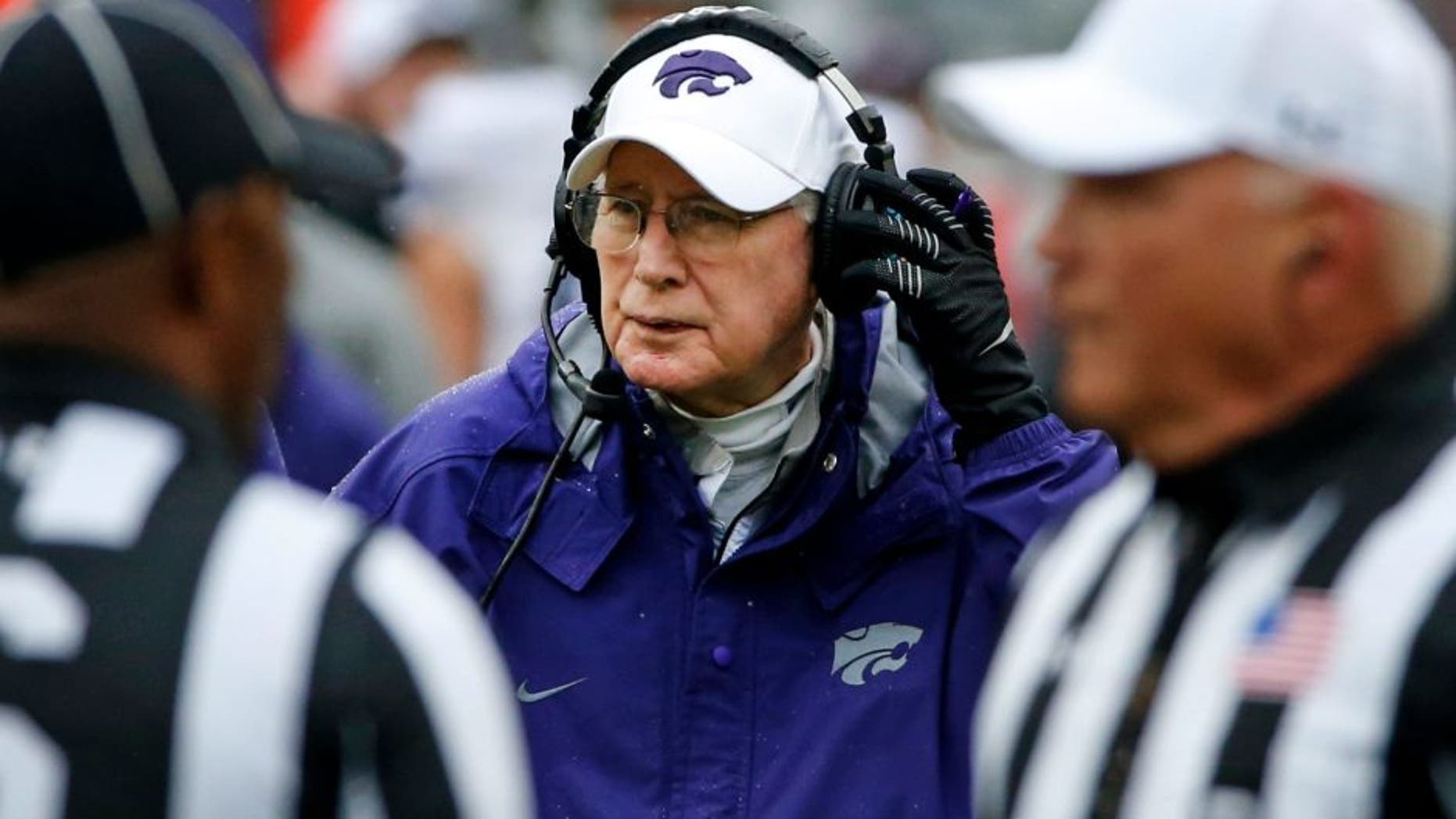 KANSAS CITY, Mo. -- Hall of Fame coach Bill Snyder has been diagnosed with throat cancer, though treatment is going well and he says in a statement that he expects to be on the field for spring practice in March.
The 77-year-old Snyder addressed his health in a statement Monday, after rumors began circling that he was seeking treatment for an undisclosed illness.
Snyder said he has been receiving outpatient treatment at University of Kansas Medical Center with consultation from the MD Anderson Cancer Center in Houston for about three weeks. Snyder added that both sets of doctors have "projected a positive outcome."
Kansas State begins spring practice March 29. The spring game is April 22.