Justin Tuck pours his heart out for Tom Coughlin in a special tribute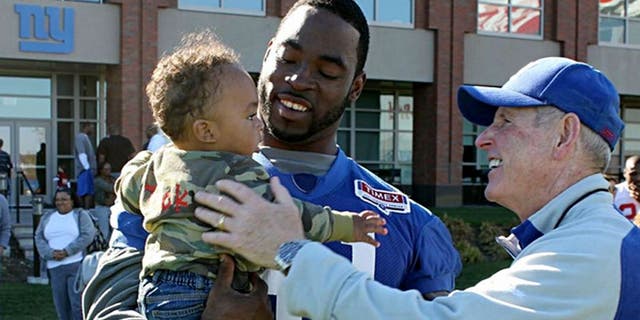 Tom Coughlin has always been known as the tough and grizzled coach of the New York Giants, which is why it was amazing to see so many of his players support him with so much love on the day he stepped down from his job.
Ex-Giant Steve Weatherford told FOX Sports, "I think the true measure of a man is how he treats somebody he can gain nothing from, and it was really just the simple things -- how Tom would go out of his way to make people feel special. The memories that I'm going to have of Tom as a football coach really kind of pale in comparison to the relationship and the experiences that I had that had nothing to do with football."
Those kinds of words came from all corners on Monday, including Justin Tuck. The former Giants defensive end posted a special tribute to Coughlin on Instagram, choosing a picture of Tuck holding his child with Coughlin looking on in complete joy.
In the caption with the photo, Tuck wrote that he chose this specific photo because for all of the things he'll remember about Coughlin as a football coach, the most important things he learned from his coach were about being a father, husband and man. It was the perfect tribute to Coughlin on a day with many of them.
Here is the full message Tuck included in his Instagram post:
Teddy Mitrosilis works in social content development at FOX Sports Digital. Follow him on Twitter @TMitrosilis and email him at tmitrosilis@gmail.com.