Justin Meram helps Columbus Crew rally for 2-1 victory over Seattle Sounders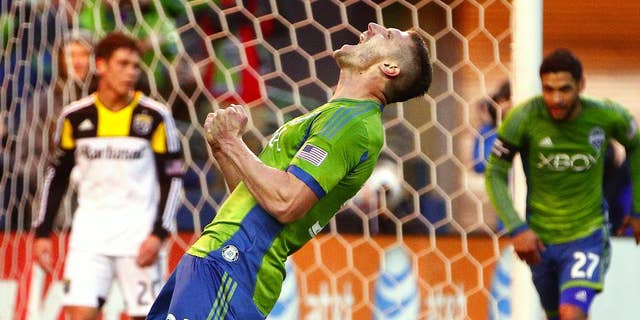 SEATTLE – Justin Meram scored in the final minute of second-half stoppage time, lifting the Columbus Crew to a 2-1 victory over the Seattle Sounders on Saturday night.
Meram's winning score was set up by Federico Higuain's corner kick. The ball went beyond the top of the penalty area to Meram, who drilled a 25-yarder into the back right corner past Sounders goalkeeper Stefan Frei.
The Crew (3-0-0) have won their first three games for the first time in the club's 19-year history.
Higuain converted a penalty kick late in the 59th minute to tie it at 1. Higuain has two of his three goals this season on PKs.