Justin Hunter's attorney: WR innocent of charges against him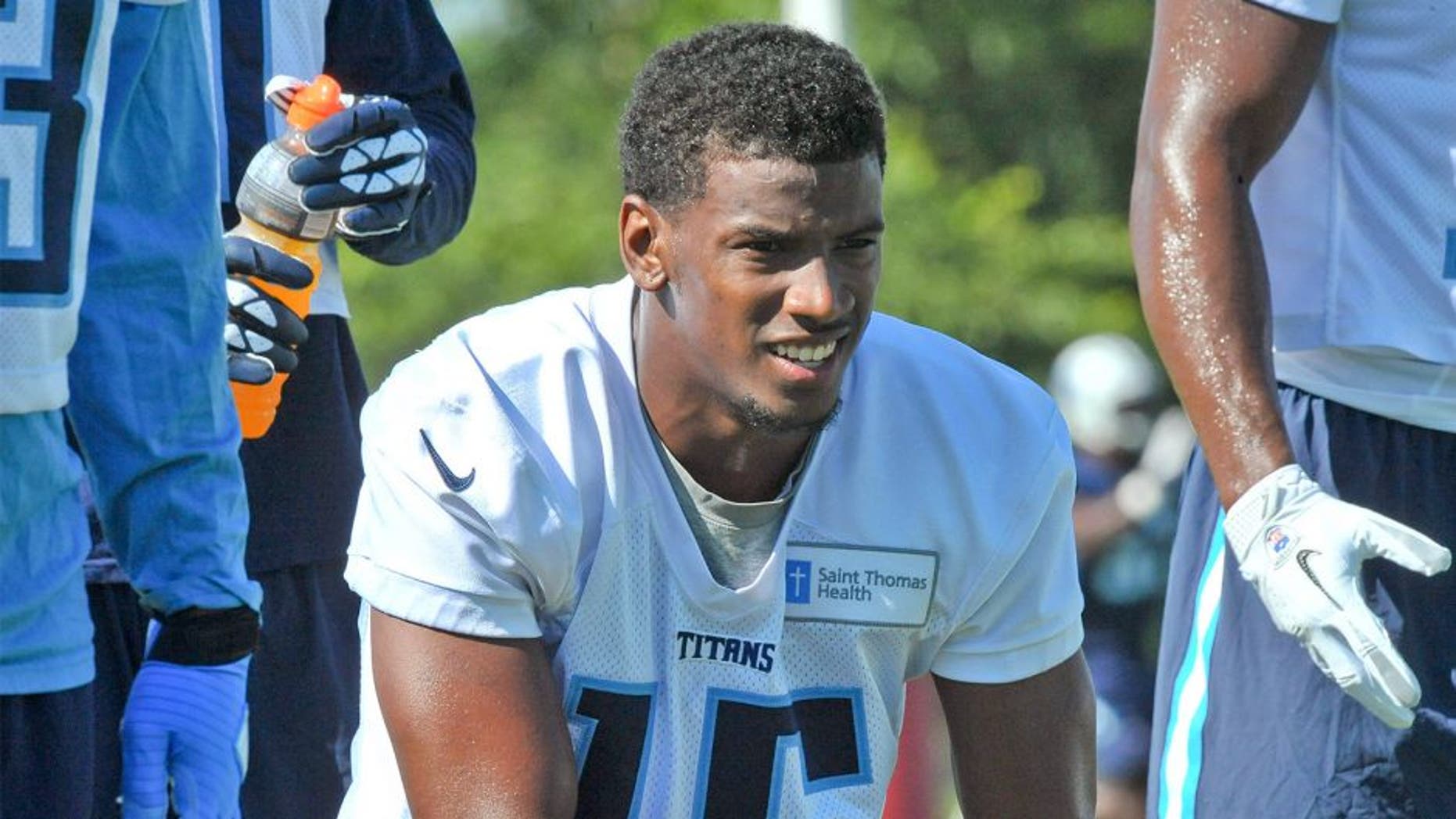 The lawyer for Tennessee Titans wide receiver Justin Hunter says his client is innocent of the charges filed in connection with a July 3 bar fight in Virginia.
Hunter was arrested in late July and charged with one count of felonious assault, with prosecutors alleging the third-year player was the aggressor in the incident.
"I can tell you I'm confident that Justin didn't do what he's been charged with and that I have significant concerns about the credibility of the accuser," attorney Toby Vick said, via the Tennessean. "I think our evidence will show, and I'm not going into specific details, that maybe even the group that includes the guy bringing the charges were the aggressors."
Vick told the Tennesean he believes Hunter was targeted because he plays in the NFL.
"There were a number of people involved and Justin is the only person that they identified," Vick said. "Here you have an NFL player -- with what they believe to have deep pockets -- identified when lots of things were going on in there. I think it's going to emerge that (Hunter and his friends) weren't even the aggressors."
Hunter faces a preliminary hearing Sept. 3, but Vick said his client has a strong defense.
"We have several witnesses who will corroborate what Justin had said," Vick said "I'm confident that this is going to end well for Justin. I just am, and I've been doing this for a long time."
(h/t The Tennessean)