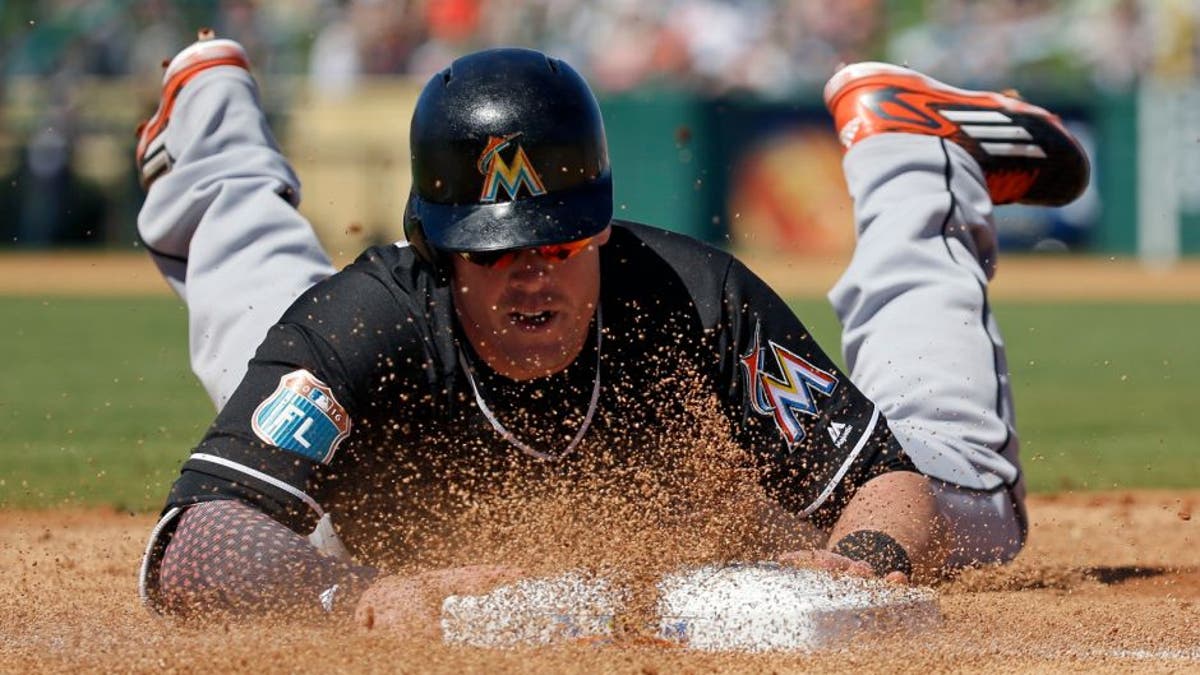 LAKELAND, Fla. (AP) -- Ian Kinsler drove in four runs from the leadoff spot and J.D. Martinez homered to lead the Detroit Tigers past the Miami Marlins 9-2 on Sunday.
Steven Moya also went deep and Matt Boyd tossed three shutout innings for the Tigers. Top pitching prospect Michael Fulmer had a strong outing as well, throwing two scoreless innings.
Martinez, who was off to a slow start this spring, also singled to raise his batting average to .182. The slugging outfielder batted .282 with 38 homers and 102 RBIs last season.
Fulmer, acquired from the New York Mets in the trade for Yoenis Cespedes last summer, struck out three. He's given up two hits in five shutout innings this spring.
Justin Bour had two hits for Miami, including a double.
Kinsler, entering his third season with the Tigers, has seen his power numbers tumble since his move from the Texas Rangers to cavernous Comerica Park in Detroit. He homered 11 times last season, his lowest output since 2010.
But he's off to a strong start this spring as the powerful Tigers try to find the right place for him in the lineup. It was a given last season that Kinsler would be the No. 2 batter, but he's been juggled this spring and hit leadoff on Sunday.
Kinsler boosted his spring batting average to .300 with a bases-loaded double. He said he is finally getting comfortable in Detroit.
"I did a lot of work during the offseason," Kinsler said. "I was ready for spring training this year. It's always a process, but I was ready. We are swinging well and we have a lot of time to get better."
Kinsler and the Tigers went 74-87 last year, finishing last in the AL Central after four straight division titles. Detroit manager Brad Ausmus said he thinks Kinsler is poised for a big season in 2016 even though he isn't making any projections yet about his opening day lineup.
STARTING TIME
Marlins: Non-roster RHP Dylan Axelrod went 1 2-3 innings and yielded three earned runs while walking three in his second appearance of the spring.
Tigers: Boyd allowed two hits and struck out one in his second start of the spring. The left-hander was a combined 1-6 with the Blue Jays and Tigers last season.
UP NEXT
Marlins: RHP Jose Fernandez starts Monday against the Washington Nationals.
Tigers: RHP Mike Pelfrey makes his second start of the spring. This one comes in Port St. Lucie against his original team, the New York Mets.