Justin Bethel emerging as reliable cornerback for Cardinals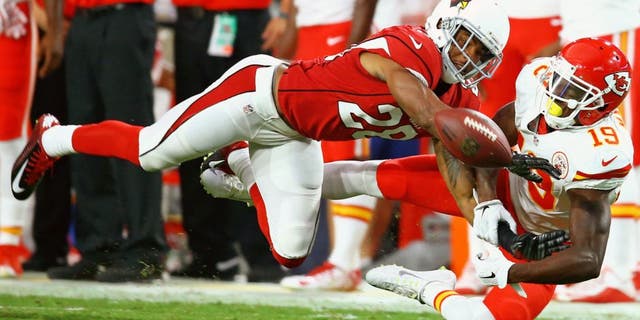 There may be another star emerging in the Cardinals secondary.
Justin Bethel, a two-time Pro Bowl selection on special teams, has caught the attention of the coaching staff and his teammates with his development at cornerback.
"He's definitely stepped up his game as a guy we're going to need and a guy we're going to use," Jerraud Powers said, via the team website. "He realizes that."
With Powers nursing oblique and hamstring injuries, Bethel has seen plenty of reps at cornerback in practice and two starts at the position in the preseason thus far.
Patrick Peterson believes Bethel has yet to tap into his potential, at least on the defensive side of the ball.
"To see how raw he is and the ability he has, the sky is the limit," Peterson said, via the team website. "We just root him on. We want to make sure we are always in his corner and we are giving him the confidence to go out and play with that swagger."
(h/t AZCardinals.com)