Just how loud does it get at Bristol Motor Speedway?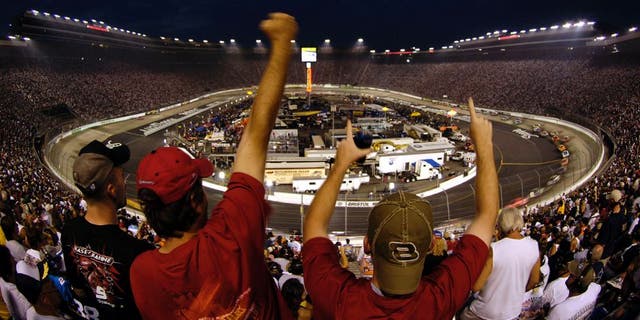 The unique construction of Bristol Motor Speedway has made it the loudest track in NASCAR. Just 0.533 miles in length, the grandstands at Bristol rise the equivalent of 21 stories, which holds the noise inside the track.
How loud is it?
A 2005 study by the National Institute for Occupational Safety and Health, or Niosh, found the peak noise level at Bristol Motor Speedway during racing exceeded 140 decibels. Here are some sound comparisons:
Train whistle at 500 feet, 90 decibels
Power mower, 107 decibels
Loud rock concert, 115 decibels
Marching band of 200 members, 130 decibels
Jet engine at 100 feet, 140 decibels
So, yeah, Bristol is loud. Which is one of the reasons fans love it.