Julio Jones talks about role as 'Trick Montalban' in Madden 16 trailer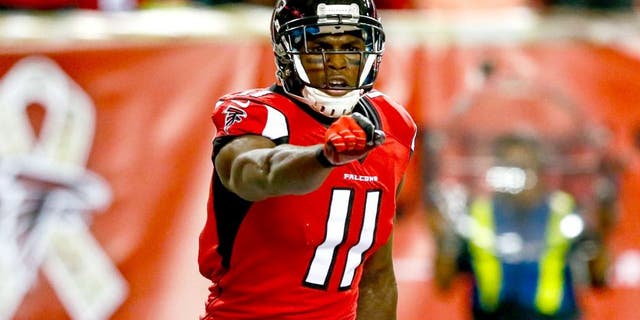 Julio Jones is so much more than just a star wide receiver. As we saw back when the Madden NFL 16 release trailer came out, Jones is also an actor.
Jones played "Trick Montalban" in the trailer, pairing up with the likes of Rob Gronkowski ("Half Top"), Antonio Brown ("Sticky Bun"), Colin Kaepernick (Al Pacino) and Rex Ryan ("Little Pepper").
While each player had their moments, fans had to love Jones' lines during the trailer. As you probably could have guessed, Jones loved every minute of it, and even raved about his co-stars, as Vaughn McClure of ESPN reported.
" Gronk , Kaepernick, Antonio Brown, all those guys are great guys," Jones told ESPN. "We had a good time working with Dave Franco and Christopher Mintz. Those guys did a phenomenal job with us. They're real actors. We just kind of connect a little bit."
As for his nickname, he didn't know how the creators came up with it, nor did he care.
"I don't know," he said. "It doesn't matter to me. I was just getting into the character. I could have been 'Beetlejuice.' I was just trying to get into the character and play the role."
Madden 16 is now out, which features Jones as one of the top receivers in the game with a 94 overall rating as McClure points out.
(h/t ESPN)