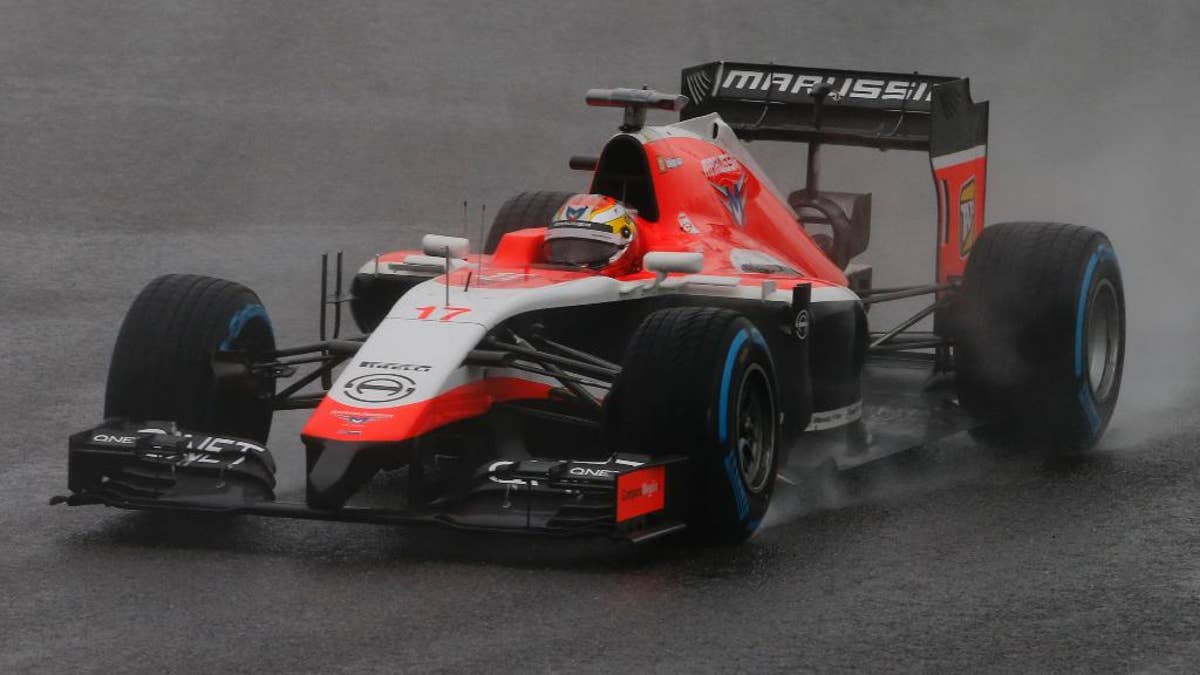 PARIS – The family of Formula One driver Jules Bianchi has already paid a heavy price in motorsports.
The 25-year-old Bianchi, who is in intensive care with a severe head injury, crashed during the Japanese Grand Prix on Sunday.
In 1969, his great-uncle, Lucien Bianchi, died in an accident during testing at the Le Mans race track when he crashed his Alfa Romeo into a post, a year after winning the prestigious endurance race.
Lucien Bianchi was regarded as one of the most talented drivers of his generation.
Jules Bianchi is also the grandson of Mauro Bianchi, a three-time world champion in the GT Sports car class.
Jules Bianchi's father, who owns a restaurant in Southern France with his wife Christine and managed the karting track where Jules developed his driving skills, also thought about embracing a career in auto racing but quickly gave up on the idea.
"It was too complicated because the family did not want to go through more tragedy," Philippe Bianchi, who flew to Japan with his wife to be at his son's bedside, told local newspaper Corse Matin in a recent interview.
While sacrificing his own hopes and personal aspirations, Philippe encouraged his son to follow his desire after noticing he was a natural on the track.
As the reigning French karting champion, Jules Bianchi won the Formula Renault 2.0 series in 2007 and became F3 Euro Series champion two years later before being included in Ferrari's young drivers program.
With his reputation growing, Bianchi was rewarded with a reserve driver spot for Force India's F1 team and looked set for a race seat for the 2013 season. But his hopes disappeared when Adrian Sutil returned to the team.
Bianchi's agent, Nicolas Todt, used his connections to convince Marussia to hire him, just two weeks before the start of the season.
"Things went really fast, it was even more beautiful than getting to drive for Force India, because I had given hope," said Bianchi, who has consistently outperformed teammate Max Chilton since joining the team.
The Frenchman got off to a bright start in the world championship and was elected best rookie of the season in 2013. Before his crash on the 44th lap in Sunday's rain-shortened race at the Suzuka circuit, he had given Marussia its first ever points with a ninth-place finish in Monaco in March.
"I think he has the talent for that," said former Ferrari driver Felipe Massa about Bianchi's ambition of driving for the Italian team. "He has a big opportunity to become a Ferrari driver in the future."