Judge tells Oakland University to give fired women's hoops coach documents on her case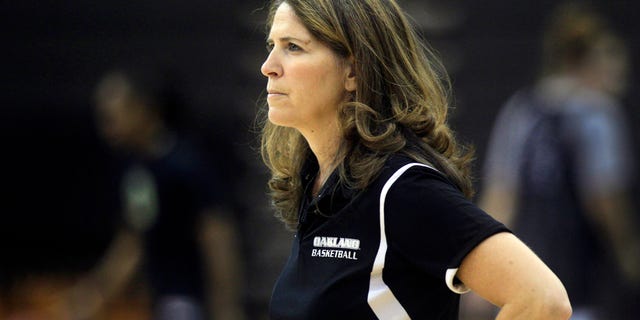 PONTIAC, Mich. – A judge has ordered Oakland University to turn over documents pertaining to an internal review to fired women's basketball coach Beckie Francis.
Oakland County Circuit Court Judge Martha Anderson on Friday released her decision. The judge says it's part of Francis' personnel record. Anderson reviewed an uncensored version of the documents and says some redactions are appropriate.
Francis sued the 19,000-student school to get specific information on her June 12 firing. That same day, her husband, Gary Russi, announced his retirement as president of Oakland University.
Officials at the university north of Detroit in Rochester have said that Francis physically and emotionally abused players, obsessed about their weight and pushed Christian beliefs on them. Francis's lawyer has called the accusations of abuse a smear.