Judge From Canelo-Mayweather Fight Widely Criticized, Quits Temporarily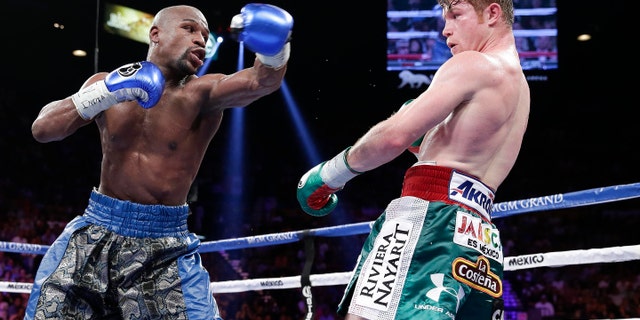 Many critics thought a 22-year veteran Nevada boxing judge was off her game during one of the biggest fight nights of the year. And it appears she seems to agree with them.
Cynthia "C.J." Ross has decided to take time away from judging after drawing widespread flack for scoring the title fight between Floyd Mayweather Jr. and Saul "Canelo" Alvarez as a draw, meaning she didn't think either won.
"I will be taking some time off from boxing but will keep in touch," Ross wrote in an email to the Las Vegas Review-Journal.
The 64-year-old judge scored Saturday's world junior middleweight title fight at the MGM Grand Garden Arena a 114-114 draw, but Mayweather won a majority decision after two other judges scored him as the clear winner.
"She feels bad the focus is on her, not Mayweather," Nevada Athletic Commission executive director Keith Kizer said. "We recognize and respect C.J.'s decision."
Nevada boxing regulators generally backed Ross, although state Athletic Commission Chairman Bill Brady told reporters the panel could have looked more closely at Ross' selection before the Mayweather-Alvarez fight.
"We appreciate C.J. Ross' action," Brady said. "She is a good person who cares about the sport."
It was not the first time that Ross took away headlines after a fight. In June 2012, she was widely criticized for the way she scored the fight between Manny Pacquiao and Timothy Bradley. She sided with Bradley, when the other judges and the public at large clearly had Pacquiao winning.
The Associated Press contributed to this report.
Follow us on twitter.com/foxnewslatino
Like us at facebook.com/foxnewslatino